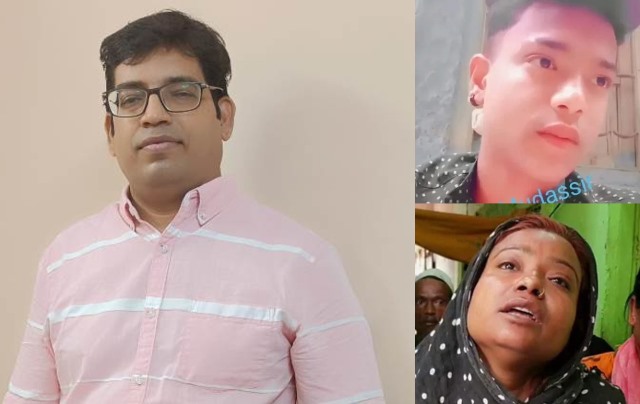 LOK ISSUES
LOK ISSUES
'Ranchi Police Used Bullets Where Lathicharge Would Suffice'
Shahanawaz Akhtar, editor of enewsroom.in, an independent media portal, says police action on Muslims protesting remarks against Prophet Mohammad, raises some unsettling questions
I think that the top brass of the bureaucracy and the police in Ranchi and in the entire state of Jharkhand were simply not prepared to tackle the unrest and outrage which followed the inflammatory comments made by two BJP spokespersons against Prophet Mohammad. It has been rather surprising that despite the change of regime in the state, and the installation of a secular government in Ranchi, there has been no change in the structure and content of the bureaucracy and police administration.
In several districts of the state, IAS and IPS officers who reigned during the earlier BJP regime, continue to call the shots. There seems to be no change in the character of the administration when it comes to dealing with Dalits, Adivasis and the minorities at the ground level.
As far as the violence in Ranchi is concerned, clearly, it was tackled with very little maturity and discretion by the police. First, there was a small crowd of protesters, barely 200-plus, who were protesting. They could have been easily persuaded to not indulge in violence and keep their protest peaceful. Water cannon, tear gas, and a mild lathicharge could have been used after prior warnings.
Why did the police reportedly fire 150 rounds and many of them above the waist…? Why were the two innocent bystanders killed even when they were reportedly not part of the protests…? The crowd did not seem to be moving towards the Hanuman Mandir, so why did they not use other time-tested tactics to stop their protest…? Why did they resort to direct firing and so soon…?
ALSO READ: 'Bulldozer Is New Symbol Of Oppression Against Muslims'
These are unnerving and difficult questions, even while the internet was banned after the trouble. Indeed, in many ways the current Jharkhand government, with its reasonably good track record, is under a shadow of sorts. Besides, they have been under tremendous pressure from the central government with central agencies conducting raids and pushing the state government to a corner.
Clearly, there is much to learn for the police and the administration after the Ranchi violence. Besides, since this is a state capital, order has been restored reasonably quickly. However, the death of two innocent citizens, and the bitter communal polarisation consequently, under a secular government, will remain a deep cause of concern in the days to come.
A path-breaking bill against mob-lynching has been passed in the state assembly. Certainly, hate crimes have stopped to a large extent and the vicious spate of mob-lynchings targeting the minorities during the earlier the BJP government has all but stopped. But lynchings do continue as a disturbing trend; at least five such incidents have happened under the chief ministership of Hemant Soren, including that of a tribal and a Dalit. This, indeed, is a cause of serious concern.