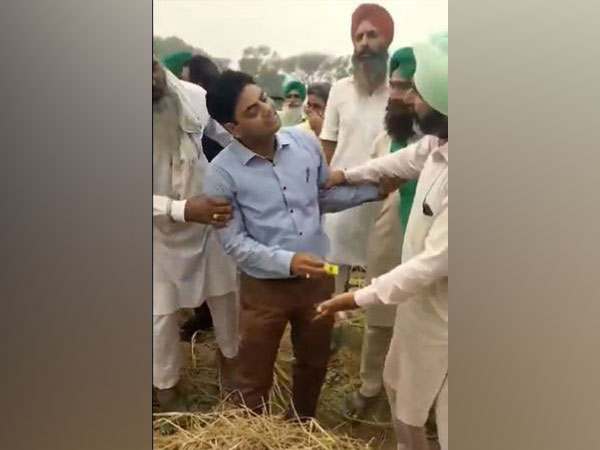 LM NEWS 24
LM NEWS 24
Reached To Stop Farm Fires, Govt Official Made To Burn Stubble: Punjab
A group of farmers in Punjab's Bathinda district courted controversy after they allegedly forced a government official, who was part of a team to prevent farm fires, to burn the stubble lying in a field on Friday.
The incident came to light after Punjab Chief Minister Bhagwant Mann posted a purported video of the entire incident on his X handle.
Condemning the incident, Mann said that an FIR has started being registered in the matter.
Bathinda Senior Superintendent of Police (SSP) Gulneet Singh Khurana said that the incident took place under the Nahian Wala police station limits in Mehma Sarja village.
"(A team of officials) had gone to Mehma Sarja village to convince the farmers not to burn the stubble. During this, the farmers there called their union and forced our civil administration's officer, Harpreet Singh, to burn that stubble (lying on the field)," the police officer said.
SSP Khurana said that an FIR under relevant sections of the Indian Penal Code (IPC) has been lodged in the matter.
"We have registered an FIR in this matter. A total of 7 persons have been named in the FIR and action is being taken against other persons. The farm was owned by Ram Singh. Besides, the other members of the union present at the spot are being identified and raids are being conducted in the matter," he added.
Stubble burning is widely prevalent in parts of the agricultural states of Punjab and Haryana.
It is a process of setting on fire the straw stubble left after the harvesting of grains like paddy, wheat, etc. The process of burning farm residue is one of the major causes of air pollution in parts of north India, deteriorating the air quality around this time of the year. Combined with vehicular emissions, it adversely affects the Air Quality Index (AQI) in the national capital. (ANI)
For more details visit us: https://lokmarg.com/