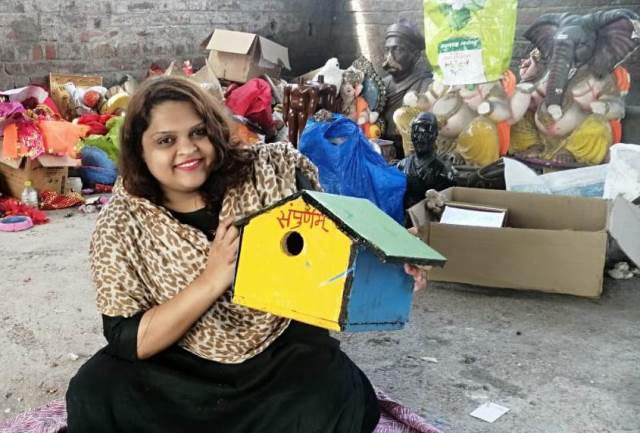 LOK ISSUES
LOK ISSUES
'Recycling, Not Discarding, Holy Idols Is True Worship'
Nashik-based advocate Tripti Gaikwad (33) is an eco-warrior who recycles idols and photo frames of Hindu religious figures often immersed in water bodies or abandoned by devotees
I am a religious person. I find it ironical that many believers who worship gods in idol forms and seek their blessings every day, also discard them once they wear out. You can find idols or framed photos of gods or goddesses lying under trees or floating in water bodies. By doing this, we are not only disrespecting our deities but also polluting Mother Nature.
Two years ago, I was watching a flooded river Godavari in Nashik when I saw a man at the bank carrying four large photo frames to be immersed. I reasoned with him not to immerse those frames as it would pollute the water. Instead, I suggested, he can make use of the frames by recycling them. The man relented and took away the frames back with him.
That is when I felt I need to push and formalize this idea to recycle discarded material. I spoke to my friends and we discussed the possible recycling methods and products to be made out of castoff photo frames and idols of holy figures.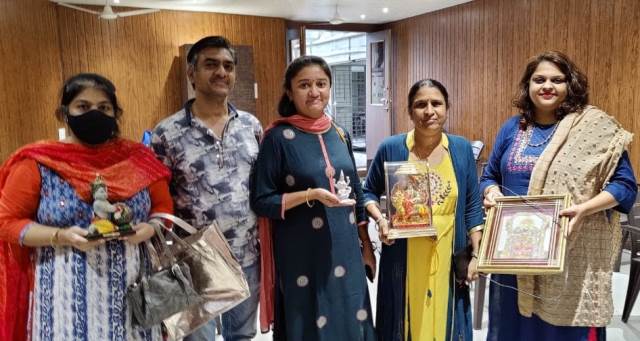 We worked out that cardboard can be mixed with water and used for gardening. The wood had several uses and the idols could be turned into Plaster of Paris (PoP) for reuse as building material or for making toys. I then drafted a text message and sent it across several groups, asking to not throw away their old photo frames and religious statues as I could put them to good use.
The idea struck well. We immediately started receiving phone calls and the material. To date, over last two years, we have recycled more than 25,000 idols, statues and frames sent to us from across the country.
People from the nearby rural areas take Plaster of Paris from me and are using it as a putti for their houses. With wood we have started making chaff/straw while good quality frames are used to make trendy nests for the birds. We also get idols made of metals like brass, copper, even silver. We sort them and melt them for reuse.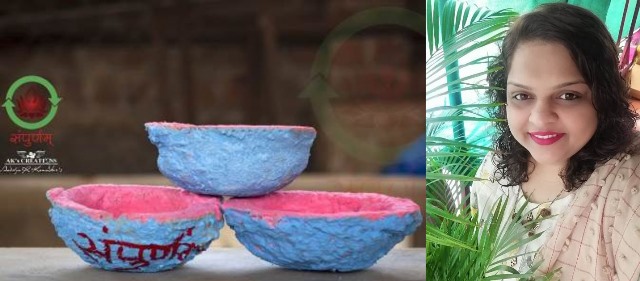 I am a professional advocate and this is my social project. I have also registered a foundation called Sampurnam Sewa foundation for the purpose and rented a place as our warehouse and workshop. We now are a team of around 20 volunteers who spread the message through social media/ Whatsapp and coordinate for collections.
I would like to mention that I find spiritual strength in my work as I feel I am trying to be in tandem with the earth. We harm nature without realising they these elements are also our gods who nurture us. Any harm to the nature will one day boomerang on us. Just as humans are either cremated or buried so our bodies are decomposed, the gods also want the same for themselves – turn them into soil. That is the true way to show our respect to the revered gods.
As told to Mamta Sharma