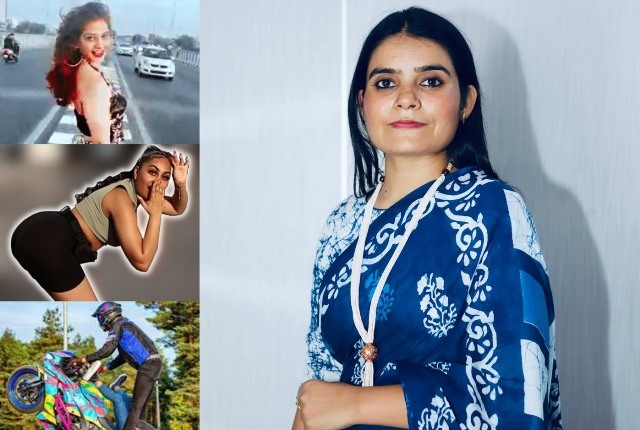 LOK ISSUES
LOK ISSUES
Reel-makers, Influencers Compromise Safety & Scruples For Views
Chandni Pratap Singh, a child rights activist, says short videos makers are often uploading inappropriate content to draw viewers and there is little screening of such videos. Her views:
In this era of social media and Instagram influencers, the trend of making short videos and reels has become common. You can watch these clips on various video-sharing platforms, such as Facebook, Instagram or other similar websites. However, in this frenzied race for instant popularity, many of these influencers make a mockery of traffic rules, legalities and public etiquettes.
Recently, an Instagram influencer from Uttar Pradesh's Ghaziabad learned this the hard way after she stopped her car midway on a highway to make a reel. She walked alongside a busy road, striking poses which distracted road-users. As her video drew sharp criticism, the Ghaziabad Police tracked her down and slapped a fine of ₹17,000 for violating road safety laws. Of late, police are screening CCTV footage to nab such miscreants and bringing them to heel, but for every one violators caught, there are ten others who go scot free.
These video makers have thrown caution, safety, law and social behavior out of the window to grab a fistful of views. In this race for viewers, they knowingly or unknowingly promote dangerous stunts, use of nicotine, alcoholism, abusive language and even violence. And this content is virtually open to all, including children of impressionable age. Law authorities must wake up to this menace and bring an end to such attention-seeking theatrics.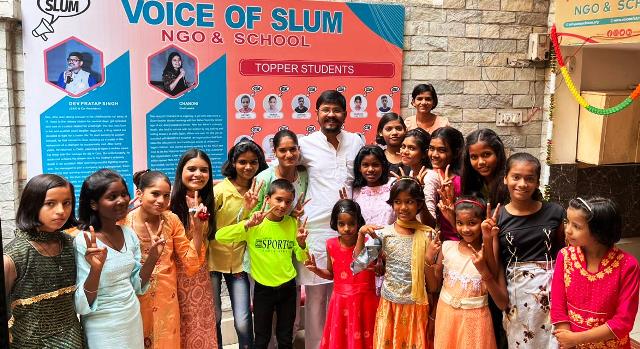 At times these influencers promote brands without even understanding their authenticity. They do this to make easy money, get free PR products and of course views. The products recommended by them could be unhealthy, low quality and addictive. But the brands and the influencers couldn't care less. Besides, their content can influence young age-group and normalise violence, cuss words and unsafe sexual behavior. The line drawn between socially acceptable and unacceptable is being erased.
ALSO READ: Social Media Influencer Sapna Gill Arrested
The other day I came across a reel that automatically led me to another video showing vulgar moves by a transgender. Clearly, no one keeps a check on this kind of content being uploaded on the platform. The online platform must have some sort of screening before a video goes live on their site.
Let's accept it, we live in a world where we often handover the iPads or tablets to children in the belief that they will watch cartoons and similar content. However, even popular cartoon shows portray violence in a comical but acceptable manner. They promote repetitive, unpunished, and realistic violence, which can desensitize children to others' sorrow, pain, and promote racial, gender, and other stereotypes.
I understand that there are several filters and parental control buttons that are available on these platforms. However, there shall be a certain age limit to access the full functions of the social media platforms. Child-friendly laws and scrutiny by the government agencies to control the menace of social media addiction in children is required. We hope that the government understands that children, especially teenagers, need to channel their energy into creative things.
The narrator is co-founder of Voice of Slum, an NGO working for underprivileged children
As told to Deepti Sharma
Read More Article: https://lokmarg.com/