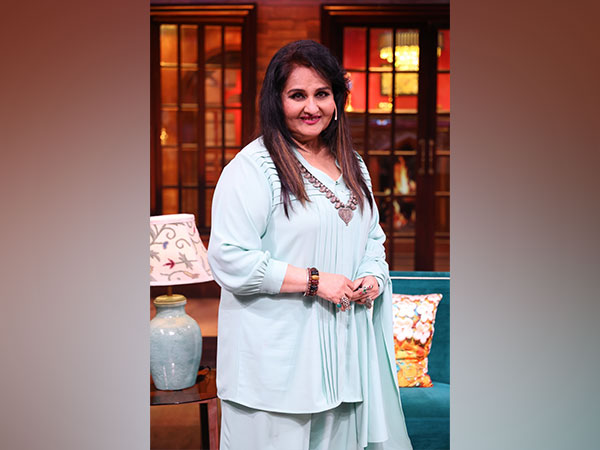 LM NEWS 24
LM NEWS 24
Reena Remembers How Nargis Helped Her Get A Part In Movie
Actor Reena Roy recalled how veteran actress Nargis noticed her while she was playing on the road and helped her in getting a role in the film.
She shared, "I was playing on the road with my friends from the neighborhood when Nargis Ji's car happened to pass by. She noticed me and requested someone to find out more about the girl who was running the fastest. Then she sent someone to my house to get me to sign the film."
She also spoke about bagging the role in the 1976 film 'Nagin' after many big names of that era declined the offer.
Reena discussed the intriguing circumstances that led to her landing the part in the film. She said, "Back then, all the well-known actresses, including Asha Parekh and Rekha, declined the opportunity to play the role in the movie 'Nagin. Eventually, it was offered to me due to my proficiency in dancing."
She shared further that even her mother was apprehensive about her taking up the role, "My mother was also worried about this role, but I reassured her that I genuinely liked the storyline and wanted to portray the character. Everyone had rejected this role, and that's how I ended up with it. There was a lot of hesitation among people to take on this project because they feared it might tarnish their image, given the slightly negative nature of the role," added Roy.
The 66-year-old actor started her acting career at the age of 15 with the movie 'Zaroorat' in 1972 and later she acted in 'Jaise Ko Taisa', 'Zakhmee', 'Kalicharan', 'Apnapan', 'Jaani Dushman', among others.
Recently, she appeared on 'The Kapil Sharma Show' along with Moushumi Chatterjee as a celebrity guest and talked about her career in showbiz.
'The Kapil Sharma Show' airs on Sony Entertainment Television. (ANI)
Read More: http://13.232.95.176/