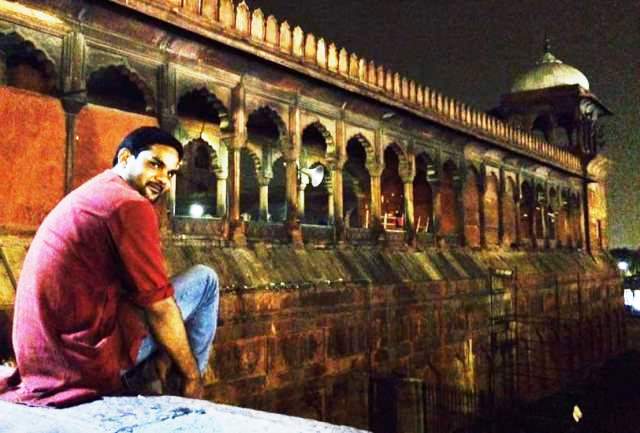 LOK ISSUES
LOK ISSUES
'Renaming Of Mughal Gardens Reeks of Religious Nationalism'
Sarfaraz Hamid, a researcher and a heritage walk leader in Delhi, says renaming of Mughal Gardens is the BJP's attempt to create an Indian identity which is in sync with Hindutva
In my childhood years, I used to come across the naming of local streets, mohallas and landmarks by influential, feudal Zamindars. They would often name the places in the name of their ancestors – or, even in their own names! The first time this 'naming politics' hit me was when Aurangzeb Road in New Delhi was named after APJ Abdul Kalam by the AAP government in 2015. As portrayed in the media, it was stated that 'cruel' Aurangzeb does not deserve this importance. However, as a historian, I can say that he does not deserve this fate either. We see such things very differently.
Recently, the Mughal Gardens at Rashtrapati Bhavan became 'Amrit Udyan' and Delhi University's Mughal Gardens became 'Gautam Buddha Centenary' Garden. They were called the Mughal Gardens because there is an aesthetic pattern in these gardens made by the Mughals. The British named these beautiful gardens, with fountains, water channels and quadrants.
Governments both at the Centre and states have routinely changed the names of roads, railway stations and historical cities. But these changes cannot change history. Undoubtedly, India has been invaded by foreigners. But, be it the Delhi Sultanate or the Mughals, wealth was not plundered and drained out from India — unlike in the British period. There is enough historical inheritance of these monuments, gardens and roads. These were not renamed; they were built.
My concern is that if this important legacy is not passed to the coming generations, then the older names will fade away gradually, as it happened with Shahjahanabad (present day-Old Delhi) and other medieval cities. Nobody is denying that Prayagraj and Ayodhya existed, but no rulers altered their names, rather, they built new cities.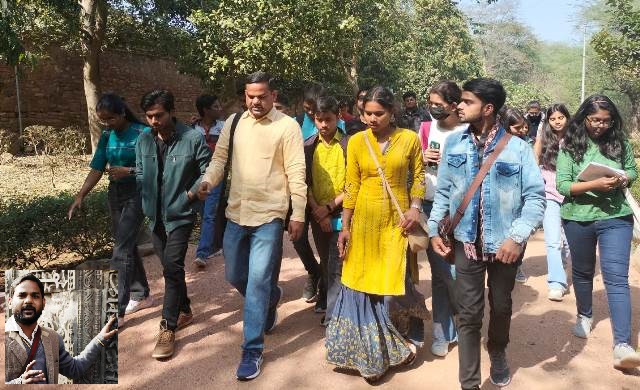 Even when Allahabad and Faizabad were in official use, Prayagraj and Ayodhya existed! Connaught Place was renamed as Rajiv Chowk, though CP persists in popular discourse.We can debate about Qutub Minar — whether it was named after revered saint Qutubuddin Bakhtiyar Kaki or QutubuddinAibak, the military commander of Mohammad of Ghori, but, certainly, we just cannot call it, 'Atal Stambh'.
ALSO READ: Raze, Rebuild… Repeat
Rajpath became 'Kartavya Path' not because it was a 'Kings Way'. There is an old water body (baoli) located inside the Mehrauli Archaeological Park. It's called 'Rajon ki Baoli', built in the early 16th century by the Lodis. In records, we do not find its name. It's called 'Rajon ki Baoli' because masons (raj mistris) lived there till the 1920s, before they were vacated by British officers from the Archaeological Department. If this fact is not available before us, then the people would have called it the 'Baoli of Kings'.
There are many such anecdotes. I agree that Janpath, Mughal Sarai, Race Course, Connaught Place will remain in mass social consciousness, but there have been appeals too regarding the erasing of memories of 'Muslim invaders'. The current dispensation should go through the works of historians. The emperors have been scrutinised and critiqued. Historians have never idolised the rulers. These are the ideological projects of the current regime in Delhi.
Those who want to rewrite history do not have their own history. Even if they have one, it's a history of betrayal and exclusivity. The 'rewriting project' has a long thread; it found speed in the BJP government (1999-2004) led by Atal Bihari Vajpayee. It endorses a new political agenda to create an 'Indian identity' — making it synonymous with Hindutva. These people do not believe in creating institutions — instead, they demolish or weaken them. They even changed a major part of the history syllabus in schools and other institutions. Their desperation is evident.
They have gained endorsements from various quarters, including the media. They get the support of fanatics because they create divisions and make the masses believe in mythical and false pride. Such rewriting, based on religious nationalism, needs to be questioned. India celebrates pluralism. The united diversity of India forms the base of the 19th century 'inclusive nationalism' against colonialism.
I grew up in a syncretic culture where we shared our bonding through festivals, marriage ceremonies and other events in the neighbourhood. When I started conducting heritage walks, I came across diverse opinions about our shared heritage. The monuments built in medieval times represent inclusivity. The common spaces were meant for everybody. Hindus too contributed in these aesthetic creations. If we undermine or destroy them, it is also an insult of the skills and intelligence of our forefathers who were Hindus.
As told to Amit Sengupta