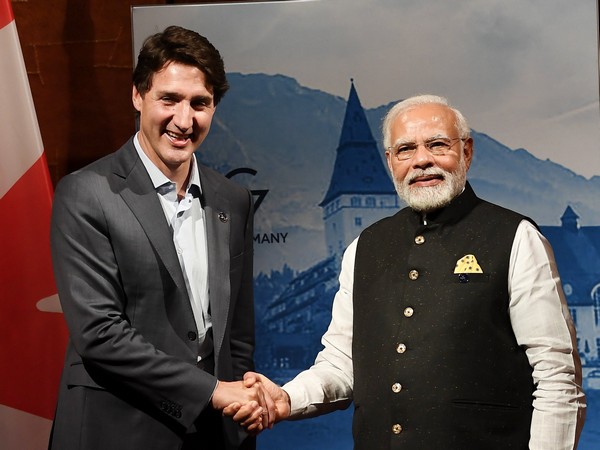 LM NEWS 24
LM NEWS 24
Report: Canadian Diplomats Outside Delhi Moved To Kuala Lumpur, Singapore
Amid the ongoing diplomatic standoff between India and Canada in light of the latter's allegation of Indian involvement in the killing of Sikh separatist leader Hardeep Singh Nijjar, a Toronto-based media publication, CTV News, claimed in a report that a majority of the Canadian diplomats working in India, outside the national capital, have been moved to either Kuala Lumpur or Singapore.
The report comes a day after the Indian side sought reduction of Canada's diplomatic staff in India.
In a weekly presser on Thursday, the official spokesperson of the Ministry of External Affairs (MEA), Arindam Bagchi told reporters, "Given the much higher presence of diplomats or diplomatic presence here…and their continued interference in our internal matters, we have sought parity in our respective diplomatic presence. Discussions are ongoing on the modalities of achieving this".
"Given that Canadian diplomatic presence is higher, we would assume that there would be a reduction," he added.
Stating that India's focus is on achieving 'parity' in terms of its diplomatic presence, the Ministry of External Affairs called for a reduction in Canadian diplomats in India citing their continued "interference" in India's "internal matters".
Amid the diplomatic sabre-rattiling between the two countries, New Delhi suspended visa operations to Canada and called for a reduction in Canadian diplomatic staff in India.
CTV News, in its report, claimed that Ottawa has until October 10 to trim the number of Canadian diplomats serving in India to a level comparable to that of Indian diplomats serving in Canada.
While earlier reports stated that 41 diplomats would have to depart, people the CTV News contacted, said the request is particular to one of parity.
Earlier, Canadian Prime Minister Justin Trudeau alleged during a debate in Parliament, claimed the Indian government was behind the fatal shooting of Nijjar.
Trudeau, during a debate in the Canadian Parliament, claimed that his country's national security officials had reasons to believe that "agents of the Indian government" carried out the killing of the Canadian citizen, who also served as the president of Surrey's Guru Nanak Sikh Gurdwara.
However, India has outrightly rejected the claims, calling it 'absurd' and 'motivated'.
Notably, Canada has yet to provide any public evidence to support the claim about the killing of Hardeep Singh Nijjar.
Softening his tone amid the diplomatic tensions, Trudeau said Ottawa wants to "work constructively with India".
Nijjar, who was a designated terrorist in India, was gunned down outside a Gurdwara, in a parking area in Canada's Surrey, British Columbia on June 18. (ANI)
Read More: https://lokmarg.com/