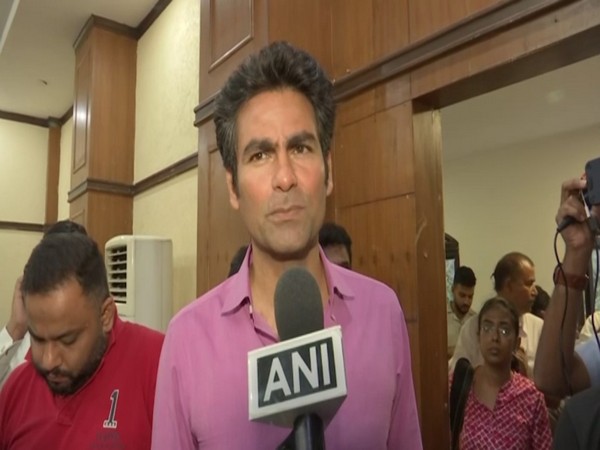 LM NEWS 24
LM NEWS 24
Return Of Bumrah Will Benefit India: Kaif
Former Indian batter Mohammed Kaif on Monday said that fans should not write off Team India so easily if it happens to play and lose matches without its key players, saying that the senior-most players like Jasprit Bumrah, who he termed as country's biggest match-winner, will be back for tournaments like Asia Cup and the ICC Cricket World Cup coming this year.
Kaif's statement comes as a new-look Indian team is trailing 2-0 in the T20I series against West Indies under the leadership of Hardik Pandya. Seniors like Rohit Sharma and Virat Kohli have not been considered for T20Is this year while Bumrah, KL Rahul, Shreyas Iyer and Rishabh Pant are on track to return to the side after facing injuries.
"There is too much overreaction. There should not be much negative reaction. We are missing our big players. Bumrah is the biggest factor for us. If he gains match fitness after recovering fully, it will benefit India. KL Rahul and Shreyas Iyer are also injured and about to make their comebacks," said Kaif to ANI.
"Our playing eleven is set. There is Shubman Gill and Rohit Sharma at the opening, followed by Virat Kohli at three, Shreyas Iyer at four, KL Rahul at five, Hardik Pandya and Ravindra Jadeja at six and seven positions. Axar Patel or Shardul could play at eight depending on conditions, while Kuldeep Yadav, who has a great ODI record, will be at nine. At final two spots will be Bumrah and Mohammed Shami," he added.
Kaif said that despite his great performances for India across all formats this year, pacer Mohammed Siraj might not feature in playing eleven during the first match against Australia in Chennai on October 8.
"The track at Chennai is a turner, it will favour spinners. Siraj might not play here. If he cannot make it to the playing eleven, how will the other new players? But yes, Ishan Kishan, Sanju Samson and Suryakumar Yadav will be in the squad. Do not write off India so quickly. Our senior-most players will play Asia Cup and World Cup. Yes, there have been some mistakes made in our recent matches, but it is not easy to win without Bumrah either. He is our biggest match-winner. Once he will be back, he is someone who can win 50 per cent of matches for India himself," he said.
Bumrah makes his return to competitive cricket as he will lead India during the T20I series against Ireland, starting in August, announced the Board of Control for Cricket in India (BCCI) earlier in July.
The Board of Control for Cricket in India (BCCI) had on July 21 issued an update on the recovery of its key players like Rishabh Pant, Jasprit Bumrah, Rahul and Shreyas Iyer. Rahul, along with Iyer have resumed batting practice in nets and are also undergoing strength and fitness drills.
"They have resumed batting in the nets and are currently undergoing strength and fitness drills. The BCCI Medical Team is satisfied with their progress and will increase their intensity in terms of both skills and strength and conditioning in the coming days," BCCI had stated about Rahul and Iyer's recovery from their injuries.
Pant has also made significant progress in his rehabilitation and has commenced batting as well as keeping in the nets. He is currently following a fitness programme designed for him which includes strength, flexibility and running, the statement had said.
Notably, BCCI secretary Jay Shah said on July 27 that the schedule of the ICC Cricket World Cup 2023 will see some changes.
"There is a small gap in some matches. There is a two-day gap between the two matches. After the match is over, players will travel the next day and they will get no time for practice. Minor changes happen in the World Cup schedule, especially in India, when you look back at history," Jay Shah said while addressing a press conference.
"We are trying that there are fewer changes in matches and venues, especially the venues. Also, two to three nations have requested changes in schedule. ICC and BCCI logistics teams are working on this and everything will be clear in two to four days. We could see some changes," he said.
As per the original schedule release in June, the opening match of the ICC Men's Cricket World Cup 2023, featuring defending champions England and runner-up New Zealand, is set to commence on October 5 at the Narendra Modi Stadium in Ahmedabad.
Ten teams will feature in this biggest Cricket World Cup ever, to be played across 10 venues from October 5 to November 19, with the Narendra Modi Stadium in Ahmedabad hosting the tournament opener and the final. The event will feature 48 matches to be played across 46 days.
India's World Cup campaign will begin with a match against Australia on October 8 in Chennai.
The venues other than Ahmedabad and Chennai are Bengaluru, Delhi, Dharamsala, Hyderabad, Kolkata, Lucknow, Mumbai and Pune. While Guwahati and Thiruvananthapuram will join Hyderabad in hosting the practice games.
Arch-rivals India and Pakistan will square off at the ICC Men's Cricket World Cup 2023 on October 15 at the Narendra Modi Stadium in Ahmedabad.
Eight teams have qualified for the 46-day event through the Cricket World Cup Super League while the final two spots were decided by the ICC Cricket World Cup Qualifier taking place in Zimbabwe. Sri Lanka and the Netherlands grabbed the two final spots in the tournament.
The tournament retains the round-robin format of last time with all teams playing against each other for a total of 45 league matches. There are six day matches that will start at 10:30 Indian Standard Time (IST) while all other matches, including the knockouts, will be day-night fixtures starting at 14.00 IST.
The top four teams will qualify for the semifinals, to be played in Mumbai on November 15 and in Kolkata on November 16. The final will be on November 19 in Ahmedabad. The semi-finals and the final will have reserve days. (ANI)
Read More: http://13.232.95.176/