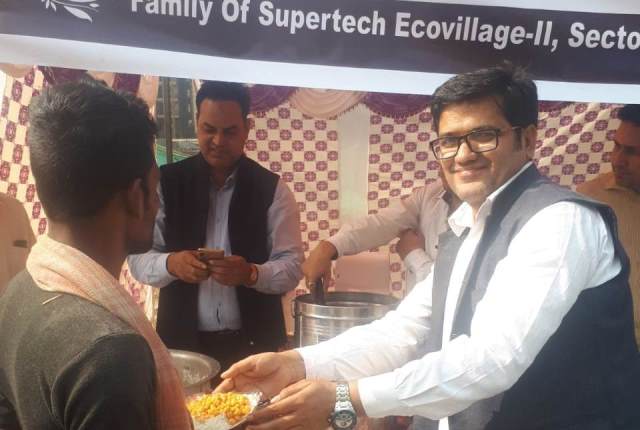 LOK ISSUES
LOK ISSUES
'Rioters Don't Belong To A Community; They Are Plain Criminals'
Mohammad Inam, 42, a victim of communal riots, leads by example on harmony
My family in Meerut was attacked by a murderous mob in 2011 when communal riots hit the city. The trauma of the attack will live with us for the rest of our lives. I had to take my daughter to a hospital in Delhi because she had suffered 50 per cent burn injuries.
But I did not let the tragedy of taking away my senses. Instead of decrying the attack as a communal conflict, I told everyone concerned about my safety that those who attacked my home were not representatives of a particular community. They were criminals.
Soon after the attack some Muslim leaders appeared at my doorstep, asking me to give a statement about the attack. I understood their intentions. They clearly wanted to give a communal colour to the incident.
I stood my ground and refused to give any statement that would have further escalated the issue creating a rift between Hindus and Muslims. I told them that those who attacked my house were Hindus but those who came forward to save me were Hindus too.
'Mazhab nahi sikhata aapas mein bair rakhna' (religion never teaches enmity), this is my firm belief. I now live with my family at a highrise society in Greater Noida West and I am surrounded by Hindus. I feel safe with them. Nobody can think of harming me or my family here as my Hindu friends will never allow it to happen.
We were created as human beings but we divided ourselves and segregated ourselves on the basis of cast, creed, religion, nationality. There are endless boundaries. I always tell my friends (both Hindu and Muslim) to think positively about each other's religion.
In an effort to spread my message of tolerance and communal harmony, I organize bhandaras (community lunches) on Muharram, instead of participating in mourning precession. This is a social service, I do to mark the occasion. This is what we need to do for a progressive and inclusive Indian society. I have also organised bhandaras on the birthday of Prophet Mohammad sahib, the death anniversaries of my parents and many other occasions.
Leaving the traumas of the past behind and learning from bad experiences of the past is the need of the hour. I am thankful to the almighty that my daughter is still alive and healthy, after receiving 50 per cent burn injuries at the age of 18 months. I believe that from somewhere Allah watches us and rewards us for being good and kind. My daughter is a gift from God and Allah has saved her. So far she has been through six surgeries, one surgery still remains.
Almost all my neighbours are Hindus, and I can count on them for any kind of help. My Hindu friends participate in every Muslim festival I celebrate, and likewise, I participate in all the Hindu festivals, especially Holi. We have created a very closely knit community, where religion is not a barrier. We organise cleanliness and plantation drives and carry out social services on every occasion.
This is what we need to tell our future generations. Some people still cannot fathom, how I am thriving with my Hindu neighbours after the attack on my family. I simply invite them to live the life I am living, they will understand the beauty of inclusiveness. One day inshah-Allah, we all shall shun the hardline views of religion and make this country a better place to live. We must be remembered for love and kindness, and not for hatred and divisiveness — this is what all religions teach.