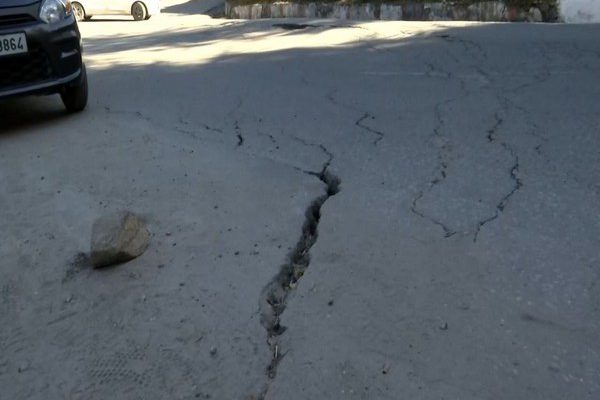 LM NEWS 24
LM NEWS 24
Ropeway Services Halted In Joshimath Amid Subsidence
Land subsidence has halted a ropeway service connecting Chamoli's Joshimath to Auli in Uttarakhand, Dinesh Bhatt, manager, Ropeway Operation, said on Saturday.
"The impact of the landslide [land subsidence] in Joshimath is expanding. The 4.15-km ropeway connecting Joshimath to Auli has also come under threat as huge cracks appeared near the ropeway platform late night Friday," Bhatt said.
He informed that the cracks appeared near tower number 1 of the ropeway, prompting the administration to suspend the ropeway service as a precautionary measure.
"In the wake of cracks appearing near tower number 1 of the ropeway, the service was suspended temporarily by the administration as a precautionary measure. There are concerns as to whether the ropeway service can resume anytime soon," he added.
The ropeway service has remained suspended since January 5 after cracks were reported in buildings at Joshimath. The service will remain suspended till further orders, he added.
Earlier on Saturday, sources informed that several houses at Singhdhar in the Joshimath town of Uttarakhand collapsed in the midnight hours of January 2 and 3. However, no lives were lost in these incidents.
Speaking to ANI, Harish, a local, said, "It happened on January 2. It was around 2.30 am when we were sleeping. We heard a noise as the cracks on the walls opened up and big chunks of concrete started falling off."
"We were scared and spent the night under an open sky. We were shifted to a government school nearby the day after," he said.
"Many important documents and household items were destroyed. But thankfully, no lives were lost. Some hotels in Manohar Bagh, too, have developed big cracks," Harish added.
Another local resident, Rishi Devi, said while his residence and many others had developed cracks for some time, the municipality refused to act saying it had no order from the higher authorities.
"Our house had developed cracks for some time. We had requested the municipality for help. But over a span of two days, on January 2 and 3, our house as well as others collapsed. A nearby temple, too, collapsed and we even lost our cattle. Both my sons are jobless now," Rishi Devi told ANI.
In view of the land subsidence incident in Joshimath, the state Cabinet on Friday approved an amount of Rs 45 crore as relief for the affected families.
The Cabinet also cleared a proposal to waive the electricity bill of all those affected for six months starting from November 2022, besides approving a proposal for providing employment under Mahatma Gandhi National Rural Employment Guarantee Act (MNREGA) to two members of each of the affected families. (ANI)
Read more: http://13.232.95.176/