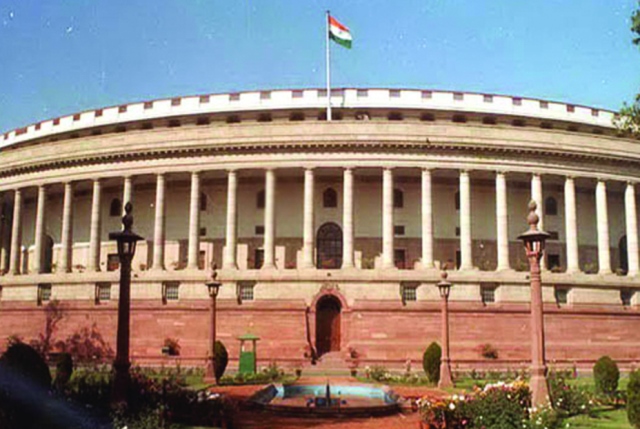 LM NEWS 24
LM NEWS 24
RS Adjourned As Oppo Protests Govt's Move For discussion Manipur
Rajya Sabha was adjourned till 2:30 PM shortly after a discussion on the Manipur issue began in the House.
Rajya Sabha was adjourned till 2:30 PM today shortly after Opposition MPs objected to Rajya Sabha Chairman Jagdeep Dhankhar's short-duration discussion on issues connected with Manipur.
Earlier in the day, Rajya Sabha was adjourned till 12 pm soon after the Upper House convened for the day, amidst a ruckus over a discussion on the ongoing Manipur issue.
Soon after the House assembled for the day and papers were laid on the table, the Opposition started raising the issue requesting the chair to consider it.
Leader of the House in Rajya Sabha, Piyush Goyal said, "The opposition is against a discussion on Manipur.
For nine days, the government kept up with its promise to speak on Manipur but it has not been possible from the opposition's side. If they are ready, we can hold a discussion at 2 pm.
"The Lok Sabha was also adjourned till 2 pm today Union Parliamentary Affairs Minister Pralhad Joshi earlier today said that bill to replace the ordinance on control of services in Delhi is not listed in today's business and the matter will not be taken up in the Parliament."We will inform you when it (Delhi Ordinance Bill) will be introduced. It is not mentioned in the List of Businesses today," Joshi told reporters before the Parliament convened for the day.
He further stated that a no-confidence motion will be brought within ten working days from the day it was tabled in the Lok Sabha. Union Law Minister Arjun Ram Meghwal also said Bill will not be introduced in Parliament today.
"We have been asking for their (Opposition) demand since the first day, they wanted a discussion on Manipur and when we agreed to it, now they changed their demand and want the Prime Minister to speak on this issue. They are trying to politicise this issue. They have brought the no-confidence motion, we will have discussions on the same whenever Speaker decides," Meghwal said.
Earlier today, Aam Admi Party issued a three-line whip for all its Rajya Sabha MPs to be present in the House from July 31 to August 4 to support the party's stand on the bill to replace the ordinance on control of services in Delhi when it is brought up in the House by the government in the monsoon session of Parliament. (ANI)