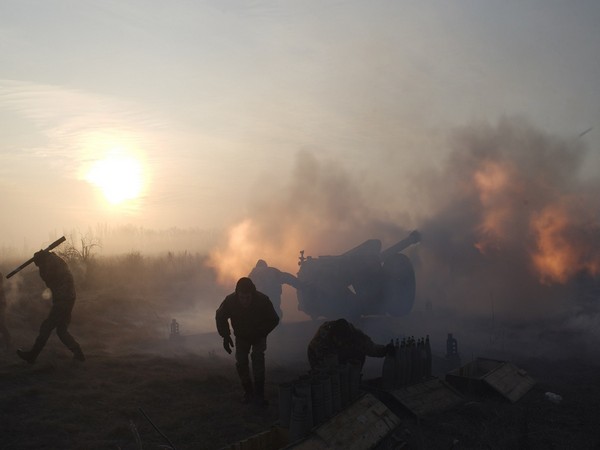 LM NEWS 24
LM NEWS 24
Russia Attacks Ukraine's Biggest Grain Exporting Ports
Just hours before talks between Turkish President Recep Tayyip Erdogan and Russian President Vladimir Putin were scheduled to take place, Russia unleashed a round of drone attacks on one of Ukraine's largest grain exporting ports, Al Jazeera reported.
Residents of Izmail port, one of Ukraine's two main grain exporting terminals on the Danube River in the Odesa region, were urged to seek cover by the air force early on Monday.
Oleh Kiper, the governor of Odesa, later claimed that although 17 drones were shot down over the southern region, the attack severely damaged the port's infrastructure.
"17 drones were shot down by our air defence forces," Kiper wrote on Telegram, adding, "But, unfortunately, there are also hits. In several settlements of Izmail district, warehouses and production buildings, agricultural machinery and equipment of industrial enterprises were damaged."
Kiper added that preliminary reports showed no fatalities or injuries.
The drone attack happened as Putin and Erdogan were about to meet in the Black Sea resort of Sochi, Russia, to discuss an agreement to export grain from Ukraine, which would have helped alleviate a food crisis in parts of Africa, the Middle East, and Asia, as reported by Al Jazeera.
Nearly 33 million metric tonnes (36 million tonnes) of grain and other goods were allowed to leave three Ukrainian ports according to the deal, which was mediated by the United Nations and Turkey in July 2022.
Moscow, however, pulled out of the pact around six weeks ago, citing difficulties with its shipments of food and fertiliser as well as a lack of Ukrainian grain reaching impoverished nations.
Since then, it has launched repeated attacks against the Danube River's ports, which has emerged as Ukraine's primary grain export route.
The scale of the attack on Monday – was not known immediately – but it came after Russian attacks on Sunday on Reni, the other major port on the Danube, damaging the port's infrastructure, and injuring at least two people.
The meeting between the leaders of Turkey and Russia will "play the most important role" in restoring the grain corridor, according to a senior adviser to Erdogan who spoke to Turkey's A Haber news channel on Sunday, according to Al Jazeera.
"The current status [of the grain deal] will be discussed at the summit on Monday. We are cautious, but we hope to achieve success because this is a situation that affects the entire world," said Alif Cagatay Kilic, Erdogan's chief foreign policy and security adviser.
Erdogan has frequently vowed to renew the Black Sea agreement. Erdogan has maintained tight connections to Putin throughout the 18-month war, including by declining to support Western sanctions against Russia.
In July, the Turkish president said that Putin had "certain expectations from Western countries" about the grain deal and that it was "crucial for these countries to take action in this regard." This was a previous indication of Erdogan's support for Putin's stance.
Russia has stated that it would consider reviving the Black Sea Agreement if requests to increase its exports of grain and fertiliser were satisfied. Although Western sanctions do not apply to Russian exports of food and fertiliser, Moscow claims that limitations on payments, logistics, and insurance have hampered shipments.
Reconnecting the Russian Agricultural Bank to the SWIFT global payments network is one of Russia's primary priorities. The European Union cut it off in June 2022.
Additionally, the UN has increased its efforts to revive the deal.
Russia's Foreign Minister Sergey Lavrov received a letter from UN Secretary-General Antonio Guterres on Thursday with "concrete proposals" meant to help Moscow's expoerts reach international markets.
Russian authorities, however, claimed that they were not satisfied with the letter, Al Jazeera reported. (ANI)
Read More: http://13.232.95.176/