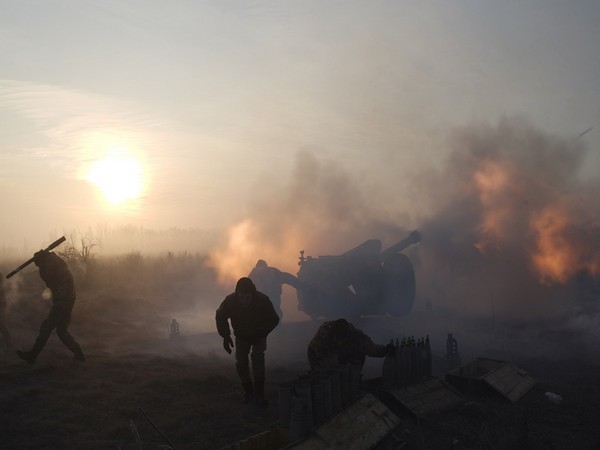 LM NEWS 24
LM NEWS 24
Russia Claims Its Forces Captured Ukrainian Village Of Novoselivske 
Russia's forces have captured a village in northeastern Ukraine, an area that has seen a growing concentration of Russian armies, CNN reported citing Moscow's Defence Ministry.
The Russian Defence Ministry said that their forces now have control of the Novoselivske's settlement region. Novoselivske lies on the border of the Luhansk and Kharkiv regions and has been on the front lines since a Ukrainian push recaptured much of Kharkiv last September.
Russia also added that they have improved the forces' position along the front line near two villages nearby, according to CNN.
The defence ministry published a video of the Russian advance in the area, which has been geolocated by CNN as occurring in Novoselivske.
Ukraine seems intent on using a new generation of powerful maritime drones against Russian ships — both merchant and naval — in the Black Sea, opening up a new front in the 18-month war.
In the space of 24 hours, Ukraine attacked two Russian vessels — a naval landing ship and a fuel tanker —in the eastern Black Sea by maritime drones.
Earlier, the Ukrainian Security Service source claimed that they had attacked the drone carrying 450 kilograms (992 pounds) of TNT shortly before midnight, CNN reported on Friday (US Time).
One of Russia's biggest oil tankers was struck by a maritime drone. The strike created a hole in the vessel's engine room at the waterline on the starboard side, forcing the 11-strong crew to fight the water intake, Russian authorities said. The flooding eventually stopped.
The Black Sea has been a vital theatre of the war since Russia's full-scale invasion almost a year and a half ago, with Russian warships there firing cruise missiles at Ukraine, including at targets hundreds of miles inland, and enforcing a blockade of Ukrainian ports.
Moscow's fleet keeps a more cautious distance from Ukraine's coast since Ukrainian forces sank the cruiser Moskva, the flagship of the Black Sea Fleet, in April 2022, using missiles fired from shore.
The naval conflict has heated up recently as Ukraine has expanded the size and reach of its drone force. Raising the stakes still higher, Russia withdrew last month from a deal allowing grain ships to pass to and from Ukraine, stepped up its bombardment of Ukrainian ports and made threats against civilian shipping from other nations trying to reach Ukraine.
Officials in Kyiv claim that since halting the agreement, Russia has destroyed more than 200,000 tons of grain bound for overseas markets, The New York Times reported. (ANI)
Read More: http://13.232.95.176/