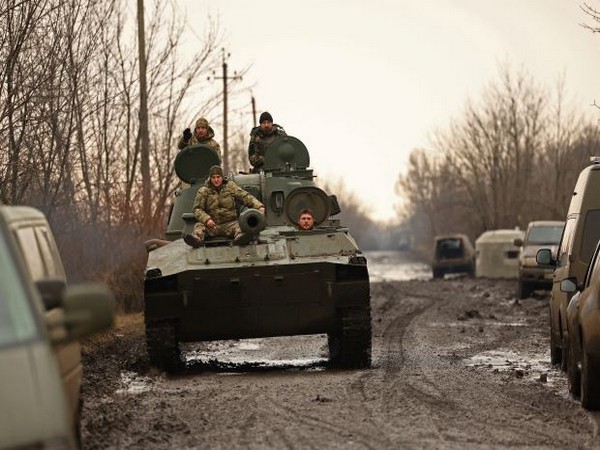 LM NEWS 24
LM NEWS 24
Russia Doesn't Want Direct Conflict With US, NATO: US Intel
The US intelligence community believes that Russia "probably does not want a direct military conflict with US and NATO forces, but there is potential for that to occur," according to the Annual Threat Assessment report of the intelligence community issued on Wednesday.
Russia's unprovoked war of aggression against Ukraine is a tectonic event that is reshaping Russia's relationships with the West and China, and more broadly in ways that are unfolding and remain highly uncertain.
Escalation of the conflict to a military confrontation between Russia and the West carries the greater risk, which the world has not faced in decades.
"Russian leaders thus far have avoided taking actions that would broaden the Ukraine conflict beyond Ukraine's borders, but the risk for escalation remains significant," said the report.
There is real potential for Russia's military failures in the war to hurt Russian President Vladimir Putin's domestic standing and thereby trigger additional escalatory actions by Russia in an effort to win back public support. Heightened claims that the United States is using Ukraine as a proxy to weaken Russia, and that Ukraine's military successes are only a result of US and NATO intervention could presage further Russian escalation.
Moscow will continue to employ an array of tools to advance what it sees as its own interests and try to undermine the interests of the United States and its allies. These are likely to be military, security, malign influence, cyber, and intelligence tools, with Russia's economic and energy leverage probably a declining asset. We expect Moscow to insert itself into crises when it sees its interests at stake, the anticipated costs of action are low, it sees an opportunity to capitalize on a power vacuum, or, as in the case of its use of force in Ukraine, it perceives an existential threat in its neighborhood that could destabilize Putin's rule and endanger Russian national security, added the US report.
It further stated that Russia will continue to use energy as a foreign policy tool to try to coerce cooperation and weaken Western unity on Ukraine.
Russia's state-owned exporter Gazprom cut off gas to a number of European countries after they supported sanctions on Russia, contributing to soaring natural gas prices.
The US Intelligence Community report also said that Russia has used food as a weapon by blocking or seizing Ukrainian ports, destroying grain infrastructure, occupying large swaths of agricultural land thereby disrupting the yields and displacing workers, and stealing grain for eventual export. These actions exacerbated global food shortages and price increases.
The report also alleged that Russia conducted malign influence operations in the 2022 US midterm elections and is using increasingly clandestine means to "penetrate the Western information environment."
Moscow will also work to "strengthen ties" to Americans in media and politics as it works to carry out "future influence operations," the Office of the Director of National Intelligence said in the latest edition of its annual assessment of worldwide threats to U.S. national security.
The 2023 report came four months after the most recent midterm elections, where concerns about Russian influence efforts were more muted in comparison with the two previous presidential election cycles in 2016 and 2020. (ANI)
Read More:http://13.232.95.176/