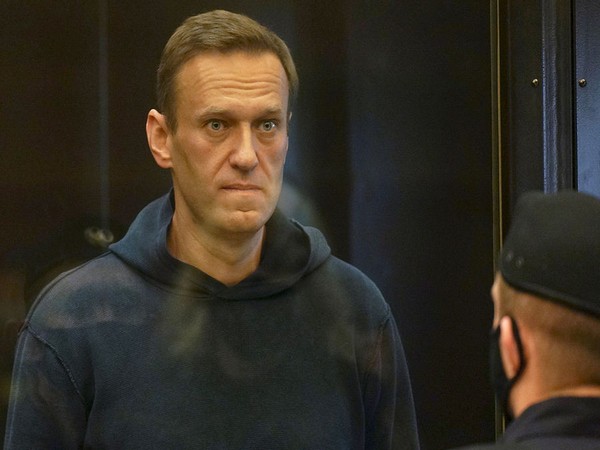 LM NEWS 24
LM NEWS 24
Russia Sentences Kremlin Critic Navalny To 19 Years In Prison
Russia on Friday sentenced Kremlin critic Alexei Navalny to 19 years in prison on extremism charges, CNN reported citing Russian media reports.
This is a fresh blow to the jailed blogger that comes amid an intensifying crackdown on dissent.
He was accused of creating an extremist community, financing extremist activities and a number of other crimes and was found guilty at the high-security penal colony in which he has been detained.
Navalny is already in jail, serving 11 and a half years in a maximum security facility on fraud and other charges that he says were trumped up.
He and his supporters claimed that his arrest and imprisonment were politically motivated, intended to silence his criticism of Russian President Vladimir Putin.
The trial ended in June and took place behind closed doors at the IK-6 penal colony at Melekhovo, around 155 miles east of Moscow, where Navalny is being held.
This new verdict has extended Navalny's jail time period, reported CNN.
Navalny has been incarcerated in Russia since his return to the country in January 2021, on charges of violating terms of probation related to a years-old fraud case, which he dismisses as politically motivated.
In February 2021, Navalny was ordered to serve two years and eight months in prison for breaching his parole terms while he was hospitalized in Germany for nerve agent poisoning that he blames on the Kremlin, as per CNN.
In March 2022, A Russian court sentenced Navalny to nine years in prison and fined him 1.2 million rubles (USD 11,527) in separate criminal cases of fraud and contempt of court in a move that is being seen as a crackdown on the Kremlin critic.
The sentence was announced by the Lefortovo district court judge Margarita Kotova who announced the sentence to nine years in a "strict regime penal colony" for a criminal case of fraud and contempt of court, Sputnik News Agency reported.
The fraud case was initiated over a year ago. Navalny allegedly stole and spent over 350 million rubles (USD 3.1 million) donated to his Anti-Corruption Foundation for personal use, Sputnik reported citing investigation details.
His anti-corruption organization called, FBK, had last year been designated an "extremist organization and foreign agent" and subsequently banned by the Russian authorities.
The other charge in the case concerns Navalny allegedly insulting Judge Vera Akimova, who sentenced him to a fine of 850,000 rubles (USD 7,500) for slandering a veteran of World War 2, Ignat Artemenko, Sputnik further reported, adding that the two offences were investigated separately, but before being submitted to the court, they were combined into one case. (ANI)
Read More: http://13.232.95.176/