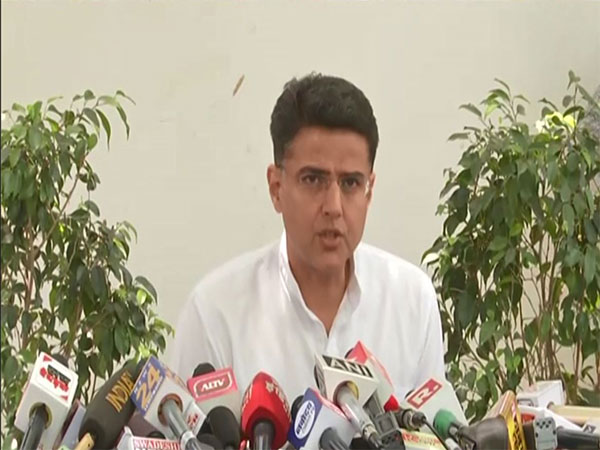 LM NEWS 24
LM NEWS 24
Sachin Pilot Drafted Into CWC As Kharge Rejigs Cong Central Leadership
In a significant development, Congress leader Sachin Pilot, who has been sounding discordant notes against the party and is not known to see eye-to-eye with Rajasthan Chief Minister Ashok Gehlot, was drafted into the Congress Working Committee on Sunday.
Ahead of the Rajasthan Assembly polls, scheduled later this year, Congress national president Mallikarjun Kharge brought key changes to the CWC on Sunday.
Apart from Pilot being drafted into the party's central leadership, the likes of Adhir Ranjan Chowdhury, Shashi Tharoor, Jairam Ramesh, Naseer Hussain, Alka Lamba, Supriya Srinate, Praniti Shinde, Pawan Khera, Ganesh Godiyal, and Yashomati Thakur also found places in the panel.
The move to bring Pilot into the party's central leadership could be part of the Congress's strategy to avoid any war of words with Gehlot ahead of the crucial state elections.
Meanwhile, on Saturday, CM Gehlot said the Congress would return to power by a handsome majority in the upcoming Assembly elections this year.
A meeting of Rajasthan Congress leaders was also held in the presence of the party's state unit president Govind Singh Dotasara, CM Ashok Gehlot, Sachin Pilot, and party's state in charge, Sukhjinder Singh Randhawa in Jaipur.
After the meeting, Gehlot told media persons, "The Congress will return with a huge mandate. The people have made up their minds to bring us back to power in Rajasthan."
He further said the party's poll preparations are already underway.
On August 17, the BJP announced the formation of the state's election manifesto committee and the Rajasthan election management committee.
Lok Sabha MP Arjun Ram Meghwal was named the chairman of the BJP's state manifesto committee, with Lal Meena, Alka Gurjar, Ravi Rajendra Singh, Subhash Maurya, Prabhu Lal Saini, and Rakhi Rathore as co-conveners.
In 2018, the Congress won 99 seats while the BJP settled at 73 seats in the 200-member house. The Congress led by Ashok Gehlot formed the government with the support of Independents and the BSP. (ANI)
Read More: http://13.232.95.176/