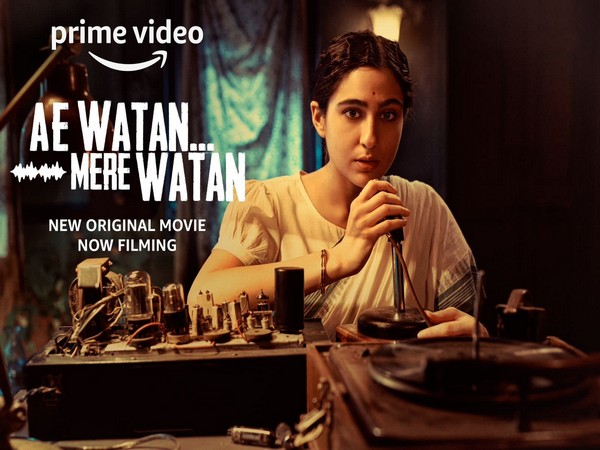 LM NEWS 24
LM NEWS 24
Sara's Saree-Clad Look From 'Ae Watan Mere Watan'
The first look of actor Sara Ali Khan's upcoming film, 'Ae Watan Mere Watan,' which is a thriller-drama inspired by true events, has been unveiled on Monday.
Sara took to her Instagram handle and shared the film's teaser along with the caption, "An ode to the unsung heroes. an ode to India's freedom struggle. So privileged, honoured and excited to be telling a story that we truly believe deserves to be heard. Jai Hind."
https://www.instagram.com/p/Cnvsh9QASA-/
The video transports viewers to a bygone era where a tense, yet extremely focused, young girl expertly assembling a radio-like device in a dimly lit room can be seen. The camera gradually reveals that the young girl is none other than Sara Ali Khan in a never-seen-before, non-glamorous avatar.
As she begins to speak on the radio, her voice is imbued with courage and determination; she shares the message of independence with the entire nation via her underground radio station, until she is interrupted by the incessant banging at the door.
A thriller-drama inspired by true events, Ae Watan Mere Watan, follows the intrepid journey of a college girl in Bombay who goes on to become a freedom fighter.
This fictional tale is set against the backdrop of the Quit India Movement in 1942. It is a story about the courage, patriotism, sacrifice and resourcefulness of the youth of the nation.
A Dharmatic Entertainment Production, the movie is being produced by Karan Johar and Apoorva Mehta, with Somen Mishra serving as the co-producer.
Directed by Kannan Iyer and written jointly by Darab Farooqui and Kannan Iyer, the film will be available to stream on Amazon Prime Video in more than 240 countries and territories worldwide. (ANI)
Read more: http://13.232.95.176/