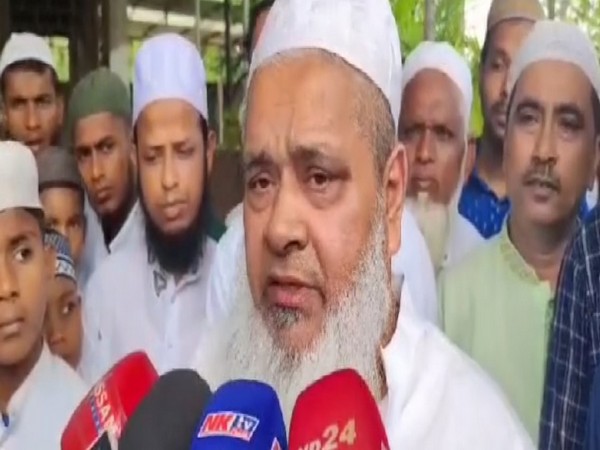 LM NEWS 24
LM NEWS 24
Sarma Creating Divide Between Muslims And Asamese: Badruddin Ajmal
All India United Democratic Front (AIUDF) chief Badruddin Ajmal on Saturday accused Assam Chief Minister Himanta Biswa Sarma of trying to separate Asamese Muslims from the youth with his remarks on the rising prices of vegetables in the state.
Speaking to media persons at Garigaon in Guwahat, the AIUDF chief claimed that Assam CM Sarma's statement that "Miya" (Muslim) vendors were responsible for the price rise of vegetables in the city was demeaning and hurtful towards the minority community.
"The CM said people from the Miya community will not be allowed to sell vegetables and spices in Guwahati. This kind of statement isn't appropriate for the chief minister of a state. He is the head of the state and it isn't right for him to be making such remarks. We are disheartened by the CM's remarks," Ajmal, also a perfume baron, said.
The AIUDF chief alleged further that Sarma's statement creates a chasm between the Muslims and the other Asamese people, including the youth.
"By making such statements, the Assam CM is trying to separate the Muslims from their fellow Asamese brothers and sisters. The government will have to bear the responsibility for any unrest that this statement foments," the AIUDF chief warned.
Earlier, on July 13, the Assam CM said the soaring prices of vegetables in state capital, Guwahati, was largely because of the fact that the vendors largely belong to the "Miyan" (Muslim) community.
"Miya vendors are responsible for the rising prices of vegetables in the city. Most of the vendors, who are selling vegetables at inflated rates, are from the Miyan community," CM Sarma told reporters earlier.
Reacting to Sarma's remark, All India Majlis-e-Ittehadul Muslimeen (AIMIM) chief, Asaduddin Owaisi, said, "There is a mandali (group) in the country, who will blame Miyan-ji even when a buffalo does not give milk or a hen does not lay eggs in their homes. They would, perhaps, not hesitate to blame their personal failures on Miyan bhai as well." (ANI)
Read More: http://13.232.95.176/
.