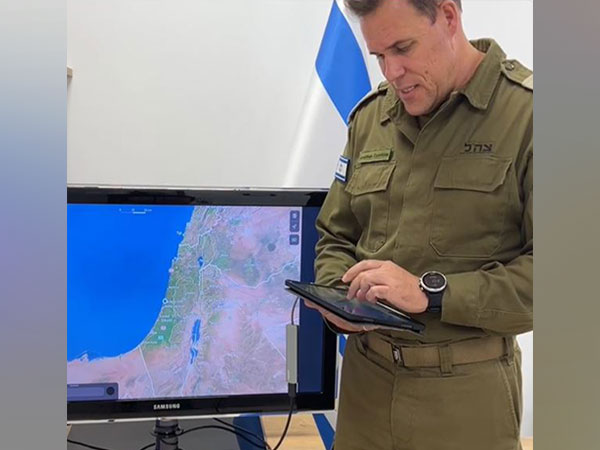 LM NEWS 24
LM NEWS 24
Scenes Out Of A Zombie Film: IDF On Beheading Of Babies By Hamas
As Thursday marks the sixth day of Israel Hamas conflict, Israel Defence Force (IDF) spokesperson Lieutenant Col. Jonathan Conricus confirmed reports that the Hamas had beheaded babies in the Israeli kibbutz of Kfar Aza. The spokesperson said it was hard to believe that Hamas could perform such a barbaric act.
In his daily update video on Israel-Hamas attacks, Lt. Col. Conricus said, "The scenes are out of a zombie movie," stating that it's a war zone, he said, "There were babies that have been beheaded…it was hard to believe that even Hamas could perform such barbaric act."
He further highlighted the atrocities done to the civilians of Israel, including children.
"There were bodies scattered everywhere, mutilated, women and children that were handcuffed and shot, executed, houses torched and burned, and people who were either burnt inside or suffocated," Conricus said.
The Israeli Air Force has been striking a lot of targets in various neighbourhoods in Gaza, he said.
"We are prioritizing striking commanders, and senior officials in Hamas… whenever we have intelligence that indicates the whereabouts of the senior Hamas officials or military commanders, we strike in that location, IDF spokesperson emphasized.
Additionally, noting the current situation of Gaza, he said that the place where Hamas has the infrastructure, whether it is financial, construction, or commander control, intelligence, research and development…whatever it is, "if it belongs to Hamas, we are striking it and that's what going on in Gaza strip today."
Furthermore, he said, "We are deployed in significant numbers, strength and capabilities on the southern part of the border and we are very vigilant to any attempt by Hezbollah."
He also highlighted that a US Naval group is making its way into the Mediterranean, noting that "it has almost arrived."
US Navy aircraft carrier USS Dwight D Eisenhower and her strike group is heading to the Mediterranean, White House National Security Council Coordinator for Strategic Communications John Kirby said. Earlier the US Navy had also deployed USS Gerald Ford strike group in the area.
Addressing a press briefing on Wednesday, Kirby stated that there is no operational decision taken regarding the deployment of the second US aircraft carrier in the Mediterranean. However, he noted that the USS Dwight D Eisenhower aircraft carrier was heading in that direction.
On Thursday night, the Israel Air Force launched a wave of attacks with the aim of continuing to damage the commando force of the terrorist organization Hamas known as "Nachaba", by attacking operational headquarters which were used by operatives who infiltrated the Otaf settlements last Saturday.
Also, Air Force aircraft killed Muhammad Abu Shamla, a senior operative from the Hamas naval formation in the Rafah Brigade. Abu Shamla's house was also used to store naval weapons intended to carry out terrorist operations against Israel.
According to the latest updates, 51 Palestinians have been killed and 281 have been injured over the past several hours of overnight airstrikes by Israel in Gaza, according to Gaza health ministry, The Times of Israel reported.
Israel has launched a counter-offensive against Hamas in response to the latter's attack on Saturday that left over 1,200 Israelis dead and is aiming to completely eliminate the terror group. (ANI)
Read More: https://lokmarg.com/