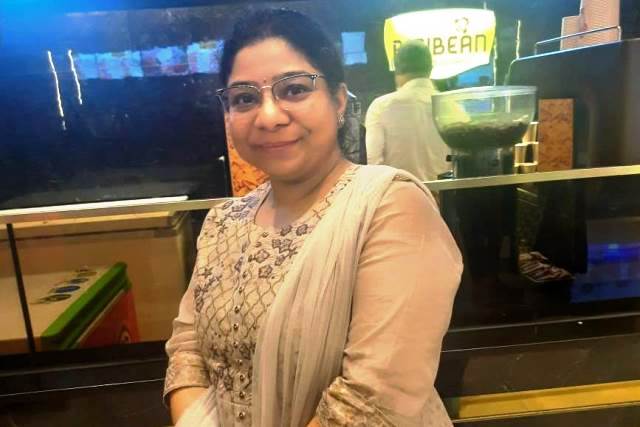 LOK ISSUES
LOK ISSUES
'School Syllabus Isn't A Holy Book Cast in Stone; It Needs Periodic Revisions'
Sarika Kansal, 44, a senior teacher with a reputed school in Greater Noda West, says NCERT syllabi require regular amendments to stay relevant to the changing times. Her views:
The National Council of Educational Research and Training (NCERT) recently made some changes in the curriculum of certain subjects. These changes have drawn mixed reactions from the academia across the country. While some teachers consider it to be a positive step towards rationalization of school learning, others believe that it may have a negative impact on the students' overall learning experience.
One of the major changes that have been made in the NCERT syllabus is the reduction in the number of chapters in certain subjects like Science and Social Science. This has been done to make the syllabus more concise, relevant, and easier for the students to follow. I welcome this progressive and holistic change, as I believe that it will help students focus better on the key concepts and principles of these subjects.
Another significant change that has been introduced is the inclusion of chapters on new and relevant topics, such as sustainable development, gender equality, and mental health, in subjects like Civics and Psychology. This change has been drawn positive response from the majority of teachers. I believe that it will help students develop a more inclusive understanding of society and the world around them. It will not only help students become more aware and sensitive to social issues but also enable them to become responsible citizens of the country.
Some teachers have raised concerns over the NCERT's decision to remove certain chapters and topics from the syllabus, as they believe that it would deprive students of an in-depth understanding of the subject matter. Many teachers feel that certain crucial topics must be a part of the curriculum, even if they appear to be complex or challenging, as these topics can help students develop critical thinking and problem-solving skills.
ALSO READ: Periodic Table Not Removed, Only Moved To Class IX: NCERT
Some teachers have noted that the NCERT curriculum's latest changes may lead to an overemphasis on memorizing facts and information, rather than understanding and applying them. They fear that the reduction in the number of chapters may lead to a shift towards learning by rote, which could do more harm than good to students' learning and development.
I personally believe that education and learning must remain conscious of the new changes being brought in society as well as new advancements in the field of science and technology. School syllabus cannot be a Holy Scripture cast in stone. It has to be revised periodically to suit and serve new realities. Overall, the NCERT's latest changes in the syllabi are also part of this continuous process of revision.
addition, NCERT is open to feedback and suggestions from teachers and other stakeholders. Those who do not subscribe to the changes brought in can register their differences via media and social media and generate a debate or discussion. This is how academic sector works. Consequently, proper steps need be taken to ensure that the revised curriculum is student-friendly, socially relevant, and effective.
As told to Deepti Sharma