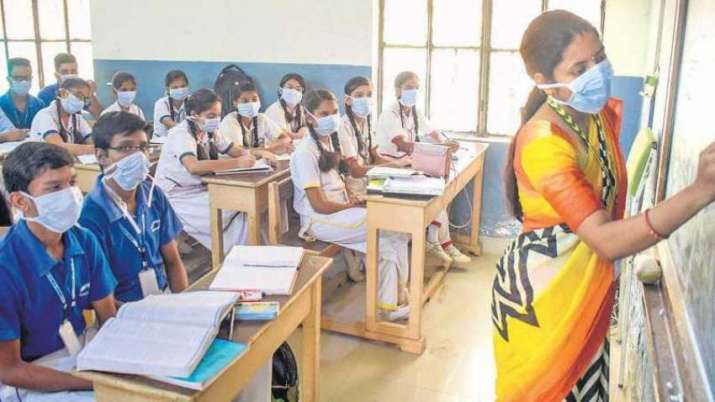 LM NEWS 24
LM NEWS 24
Schools Closed In Noida, Gzb Till Friday Amid Deteriorating Air Quality
Noida and Ghaziabad district administrations have decided that all schools under its jurisdiction will discontinue physical classes in schools, as the air quality index in the national capital region continues to deteriorate and remain "severe" category.
All schools in the districts Gautam Budha Nagar and Ghaziabad are directed to follow the implementation of the Graded Responses Action Plan Stage-IV up to November 10.
The administration suggested schools that they conduct classes in online mode.
Meanwhile, the neighbouring Delhi government on Monday decided to reintroduce the odd-even rule from November 13 to 20 in view of the concerns of deterioration in air quality. A decision on further extending the odd-even rule would be taken later.
The odd-even scheme of the Delhi government is a traffic rationing measure under which vehicles with registration numbers ending with an odd digit will be allowed on roads on odd dates and those with an even digit on even dates.
According to the 8-point action plan, there will be a ban on entry of truck traffic into Delhi (except for trucks carrying essential commodities/ providing essential services and all LNG/ CNG/ electric trucks). Also, a ban will be imposed on the plying of Delhi-registered diesel-operated Medium Goods Vehicles (MGVs) and Heavy Goods Vehicles (HGVs) in Delhi, except those carrying essential commodities/ providing essential services. GRAP Stage-IV restrictions also include NCR and the Delhi government may take a decision on discontinuing physical classes even for classes VI-IX, and class XI and conduct lessons in an online mode.
The air pollution crisis is an annual affair in Delhi. Air pollution levels can be high during the winter months for a number of reasons, including dust and vehicular pollution, dry-cold weather, stubble burning, burning crop residues after the harvest season, and commuting.
Cold air is denser and moves slower than warm air, so it traps pollution and doesn't whisk it away. This means that air pollution in winter remains in place for much longer than during the summer.
According to doctors, for any healthy person, a recommended AQI should be less than 50, but these days the AQI has spiked beyond 400, which could prove fatal for people, particularly with comorbidities. (ANI)
For more details visit us: https://lokmarg.com/