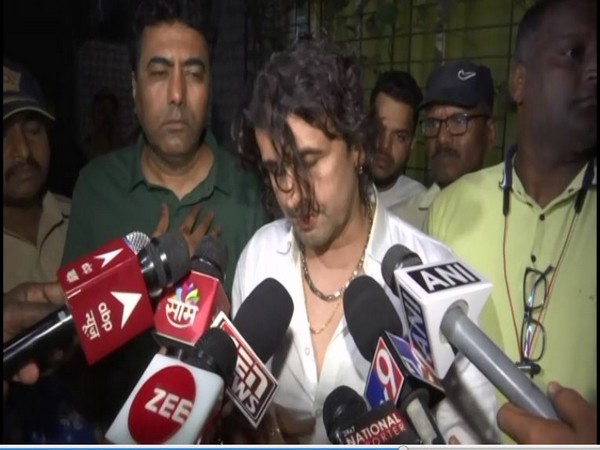 LM NEWS 24
LM NEWS 24
Scuffle During Sonu's Event In Chembur
A scuffle occurred with Playback singer Sonu Nigam during a concert in Mumbai's Chembur area on Monday evening, the police said.
According to officials, the incident took place in a concert in Chembur area of Mumbai when Sonu Nigam was coming down from the stage.
"A scuffle occurred with singer Sonu Nigam during an event in Mumbai's Chembur area. Further information is being ascertained. No case has been filed yet," Police said.
Officials said that scuffle happened when a few people tried to take selfie with singer Sonu Nigam during event in Chembur. As a result, two men accompanying the singer fell down from the stage.
"During the incident in which one sustained minor injuries. No case filed yet, more info being gathered," the police said.
People with Sonu Nigam alleged that he was attacked by local MLA's son, while others at the spot claimed that it was a commotion for selfie after the performance and not an attack. Exact situation is still not clear, sources told ANI.
Shiv Sena (UBT) leader Priyanka Chaturvedi told ANI that local MLA's son tried to reach out to Sonu Nigam after his performance for a selfie, but Sonu Nigam's body guard stopped him not knowing his identity.
"Later there was a minor scuffle between Bodyguard and MLA's son due to which one or two people fell from stage. Meanwhile, MLA's daughter who is an ex-BMC corporater intervened and they were stopped. Injured were taken to hospital. So it's not an assault," Chaturvedi told ANI over the phone.
Following the incident, Singer Sonu Nigam reached Chembur police station, and officials were in process to record his statement.
Further details into the matter are awaited. (ANI)
Read More:http://13.232.95.176/