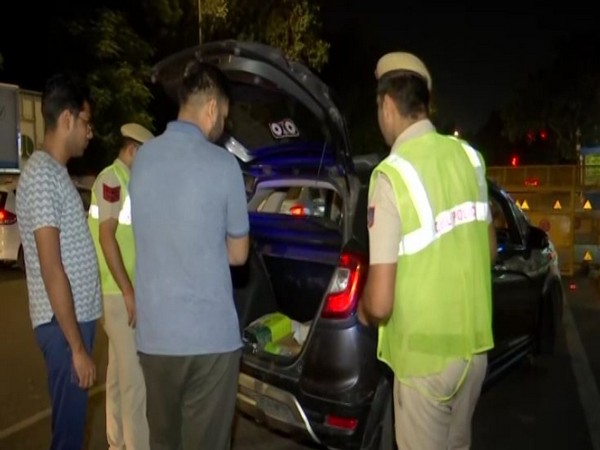 LM NEWS 24
LM NEWS 24
Security Beefed Up Ahead Of I-Day; Police Check Vehicles
Delhi Police have beefed up security arrangements in the national capital ahead of Independence Day celebrations.
Police personnel checked vehicles as security has been beefed up across the national capital ahead of the Independence Day celebrations.
Besides, Rail Bhawan and Krishi Bhawan have been illuminated with tri-colour lights in view of Independence Day.
Security has also been tightened at Red Fort in view of Independence Day.
Meanwhile, the entry of commercial and heavy vehicles will be restricted from Noida and Ghaziabad towards Delhi starting from Monday night till August 15. These vehicles will be regulated and diverted towards the alternate routes, officials with Delhi traffic police said on Sunday.
On the occasion of Independence Day, about 3,000 traffic police personnel will be deployed to regulate the traffic and will be deployed at major junctions across the national capital, and also on roads connecting the border to the Red Fort.
"From the night of August 14 at 10 pm, entry of heavy and medium goods vehicles (vehicles carrying goods) will be stopped from Delhi's border, and entry will start only after the programme ends on the next day, August 15," Special Commissioner of Police (Traffic) SS Yadav told ANI.
He said that there will be controlled movement of vehicles near the Red Fort on some parts of JLN Marg, Bahadur Shah Zafar Marg, and Ring Road.
Special care is being taken to ensure that essential services are not affected. A good number of policemen have been deployed around the Red Fort and will keep telling people the way, he added.
On the occasion of Independence Day, parking arrangements are also made for common people and diplomats from different countries who will be coming to the Red Fort to attend the celebrations, officials said.
Prime Minister Narendra Modi will lead the nation in marking its 77th Independence Day as the grand stage is all set for celebrations on Tuesday at the iconic Red Fort in the national capital.
As per a release by the Ministry of Defence issued on Sunday, PM Modi will hoist the National Flag and deliver the customary address to the nation from the ramparts of the historic monument. (ANI)
Read More: http://13.232.95.176/