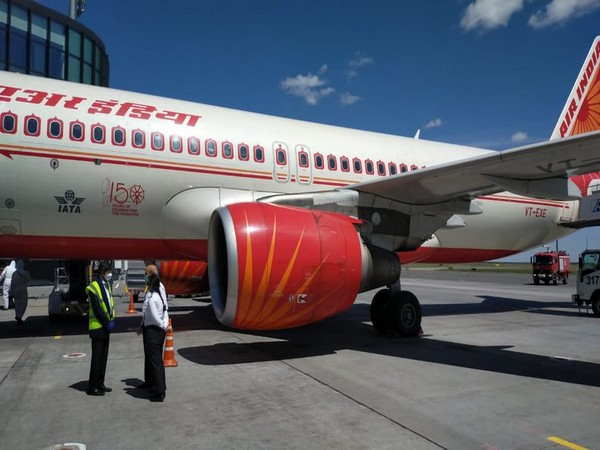 LM NEWS 24
LM NEWS 24
Security Measures At Punjab, Delhi Airports After SFJ's Threat To Air India flights
The Bureau of Civil Aviation Security (BCAS) has ordered extra security checks for Air India flights in Punjab and Delhi airports after a threat received from the outlawed separatist group Sikhs For Justice (SFJ).
In an order copy accessed by ANI, the BCAS has asked for additional security checks for all Air India flights at airports in Punjab and the national capital.
"A 100 per cent SLPC (Secondary Ladder Point Check) for all Air India flights at IGI Airport and airports in Punjab, issue of Temporary Airport Entry Pass (TAEP), entry of visitors to the terminal building of the IGI (Indira Gandhi International) airport (in Delhi) and sale of visitors' entry tickets will be banned," the circular read.
The order has been issued on Monday and it has been implemented immediately. The following security measures will be in place till November 30.
Recently, the designated terrorist Gurpatwant Singh Pannun, the founder of the banned Sikhs for Justice (SFJ), released a new video asking Sikhs not to fly in Air India aircraft after November 19, as their lives can be under threat.
He claimed that Air India would not be allowed to operate on November 19.
The order further reads that in view of the continuous threat messages being shared by Central security agencies regarding threat to Civil Aviation installations all over India like airports, airstrips, airfields, air force stations, helipads, flying schools, aviation training institutes, it has been decided by the competent authority to extend the restrictions imposed by the Alert issued by BCAS.
A senior officer informed that a high level of alert has been sounded in view of inputs received from intelligence agencies to step up security at airports.
When asked about any special security preparation in place regarding the threat issued by a member of the separatist group, the officer said that in airport security they act in a similar way to all kinds of threat calls.
"Irrespective of the profile of the caller, we react to all threat calls related to airport security as per standard operating procedure. Although most of such calls are hoaxes, but we respond," the officer said.
Secondary Ladder Point Checking (SLPC) is a secondary-level security procedure mandated by the Bureau of Civil Aviation Security (BCAS) under which the airline staff have to frisk passengers and their hand luggage after the security clearance from the CISF, just before boarding the aircraft. (ANI)
For more details visit us: https://lokmarg.com/