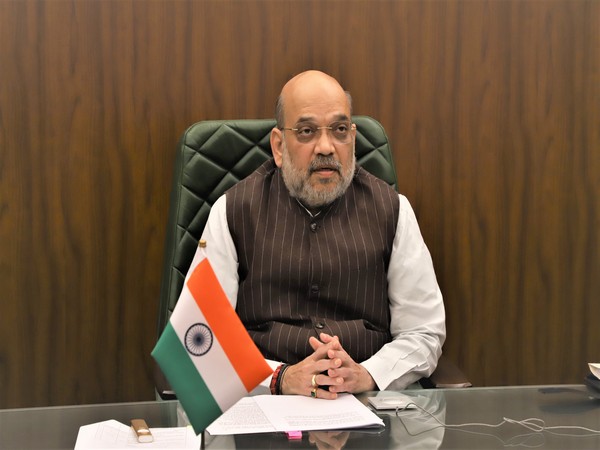 LM NEWS 24
LM NEWS 24
Shah Chairs Review Meet On Left Wing Extremism
Union Home Minister Amit Shah on Friday chaired the review meeting on Left Wing Extremism (LWE).
Maharashtra Chief Minister Eknath Shinde, his deputy Devendra Fadnavis, Andhra Pradesh Chief Minister YS Jagan Mohan Reddy, and Jharkhand Chief Minister Hemant Soren also attended the meeting aimed at preparing a roadmap to completely root out the Left Wing Extremism or Naxalism from the country and review the actions taken so far.
Tribal Affairs Minister Arjun Munda, Union Minister of State for Home Nityanand Rai; Union Minister of State for Consumer Affairs, Food and Public Distribution and Environment, Forest and Climate Change Ashwini Choubey; and Minister of State for Communications Devusinh Chauhan as well as National Security Advisor Ajit Doval also took part in the meeting.
Home Secretary Ajay Bhala, Director Intelligence Bureau Tapan Deka and Director Generals of NIA, SSB, BSF, CRPF, BSF and NSG also attended the meeting along with Home Secretaries and Chief Secretaries of naxal affected states.
Initiating the meeeting, Bhalla welcomed all dignitaries and briefed them about the meeting.
The last LWE meeting occured in September 2021.
Earlier in the day, before joining the meeting, Home Minister Amit Shah took to 'X', formerly Twitter, to share his views and termed Naxalism a "curse to humanity", saying Prime Minister Narendra Modi-led Central government is committed to uprooting Naxalism in all its forms.
"Naxalism is a curse to humanity and we are resolved to uproot it in all its forms. I look forward to chairing the Review Meeting on Left Wing Extremism (LWE) in New Delhi today to further our efforts to fulfil PM @narendramodi Ji's vision of an LWE-free nation," Shah posted on 'X'.
The meeting, which is held at certain intervals, aims at fulfilling the Central government's commitment to the development of left-wing extremist-affected states as well as making a LWE-free nation.
A lot of success can be witnessed in the last few years in this sector due to the joint efforts of the Centre and the states in cracking down on Left Wing Extremism with an extreme fall in naxal incidents.
The central government, however, determined that unless the country gets rid of the problem of Left Wing Extremism completely, the full development of the country and the states affected by it is not possible.
Left-wing extremism has been a significant security challenge for many years. Though primarily a State subject, the Ministry of Home Affairs (MHA) has promulgated a 'National Policy and Action Plan' since 2015 to address the Left Wing Extremism menace holistically and the progress and the situation is being monitored rigorously and this Policy consists of a multi-pronged approach.
The significant features of the policy are zero tolerance towards violence coupled with a big push to developmental activities so that benefits of development reach the poor and vulnerable in the affected areas.
Pursuant to the Policy, the Ministry of Home Affairs is supporting the State Governments in Capacity Building and strengthening of Security Apparatus by deployment of CAPF Battalions, provision of helicopters and UAVs and sanction of India Reserve Battalions (IRBs) and Special India Reserve Battalions (SIRBs). Funds are also provided under the Modernization of Police Force (MPF), Security Related Expenditure (SRE) Scheme and Special Infrastructure Scheme (SIS) for the modernization and training of State Police.
For the development of Left Wing Extremism-affected states, the government of India has taken several developmental initiatives which include sanctioning 17,600 kilometres of road. To improve telecom connectivity in Left Wing Extremism-affected districts, new mobile towers are being installed. For financial inclusion of the people in Left Wing Extremism-affected districts, several post offices, bank branches, ATMs and banking correspondents have been opened.
Special focus is also being given to the opening of Eklavya Model Residential Schools (EMRS).
The fight against the Left Wing Extremism menace is now in a crucial stage and the government is optimistic about reducing the menace to an insignificant level at the earliest. (ANI)
Read More: https://lokmarg.com/