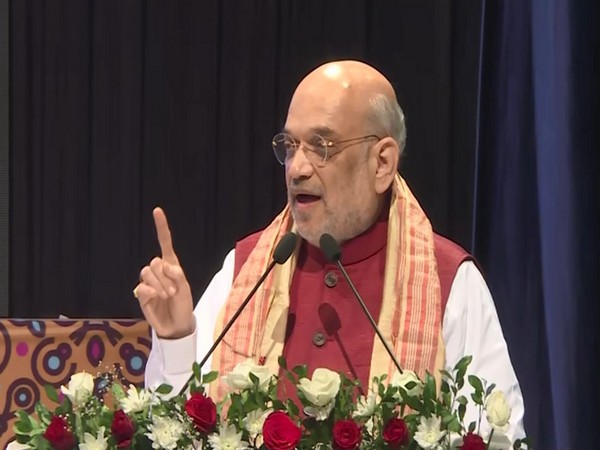 LM NEWS 24
LM NEWS 24
Shah To Visit Manipur, To Assess Situation
A day after fresh violence hit Manipur, Union Home Minister Amit Shah is all set to be on a four-day visit to the state to assess the situation and plan further steps to restore normalcy there.
The Minister will arrive in Manipur's capital city Imphal by Monday evening and stay in the state till June 1.
The Home Minister will hold several rounds of security meetings during his stay in Manipur to assess the situation and plan further steps to restore normalcy, said sources.
The visit was scheduled as five persons, including a Manipur Police Officer, were killed, a Bharatiya Janata Party MLA's house was vandalised and over 1,000 arms and ammunition were reportedly looted by a mob from armouries of Manipur Rifles and IRB on Sunday while combined Central and state security forces gunned down more than 30 suspected Kuki militants in the state in last 48 hours.
There are also reports of mob looting all arms and ammunition from the armouries of 7 Manipur Rifles at Khabeisoi, 2nd Manipur Rifles at Deulahane and 3rd India Reserve Battalion at Thoubal.
As per security forces, fierce encounters are on between suspected Kuki militants and security personnel at the Kadangband and nearby Singda areas in the Imphal West district. Apart from attacking civilians in several foothills of Manipur, the militants also torched over 200 houses in three villages near Sugnu in the Kakching district late Saturday night.
On May 14-15, Home Minister Shah also held a series of meetings with Manipur Chief Minister N Biren Singh and representatives of Meitei and Kuki communities as well as other stakeholders to review the measures taken for restoring peace in the state.
Shah also held a meeting with the representatives of the Kuki Community from Manipur and a group of CSOs from Mizoram.
During the meetings, the Home Minister reviewed the measures taken for restoring peace in Manipur which has witnessed violent clashes between two ethnic communities. He then directed strict action against the perpetrators of violence and assured complete support and help of the central government for ensuring lasting peace.
Shah had then assured that the government would take all measures to protect various communities in the state, urged discussion with all factions and spread the message of peace and assured that justice would be done.
Shah also stressed expediting the process of relief and rehabilitation so as to minimise the suffering of the people
On May 5, the Home Minister also reviewed the situation in Manipur through a video conference meeting with the state Chief Minister and top officials in the state as well as the Centre.
On May 4, Shah also held two meetings via video-conferencing and spoke with the CMs of Manipur and neighbouring states including that of Nagaland, Mizoram and Assam in view of the situation in Manipur.
Manipur faced violence on May 3 during a rally organised by the All Tribals Students Union (ATSU) to protest the demand for the inclusion of Meitei/Meetei in the Scheduled Tribe (ST) category. The march was organised in protest against the demand for inclusion of the state's Meitei community in the ST category, following an April 19 Manipur High Court directive. (ANI)
Read More: lokmarg.com