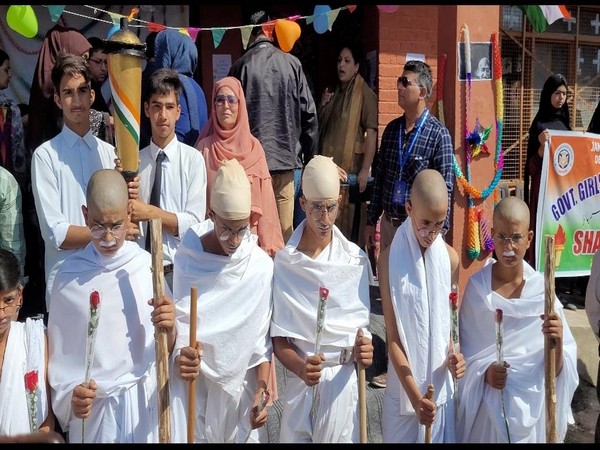 LM NEWS 24
LM NEWS 24
Shanti Yatra-2023 To Promote Peace In Kashmir Valley
With the vision to promote peace and Gandhian philosophy across the state of Jammu and Kashmir, a Shanti Yatra-2023, has been initiated from September 8 by the Jammu and Kashmir School Education Department (SED).
Chief Education Officer Srinagar Mohammad Shabir said, "The Yatra to commemorate of 154th birth anniversary of Mahatma Gandhi has gained remarkable momentum as it traverses through various districts of Jammu and Kashmir."
The Yatra, a symbolic journey promoting peace and embracing Gandhian philosophy, is unfolding across schools and villages, resonating with messages of peace, non-violence, and Sarva Dharma Sambhav.
"After a successful journey in the other districts of Kashmir the torch (Mashal) of Yatra now entrusted to Srinagar District was welcomed in Umerhari Girls School Soura Srinagar. Scores of students from schools, and staff participated enthusiastically as the Yatra entered Srinagar," Shabir added.
The Yatra is an initiative that seeks to foster a spirit of harmony and understanding among the youth and, aims to propagate Mahatma Gandhi's message, particularly emphasizing his philosophy of truth and non-violence. The yatra will travel from various schools in Srinagar and finally conclude at the Kashmir International Conference Centre (KICC) on October 2. (ANI)
Read More: https://lokmarg.com/