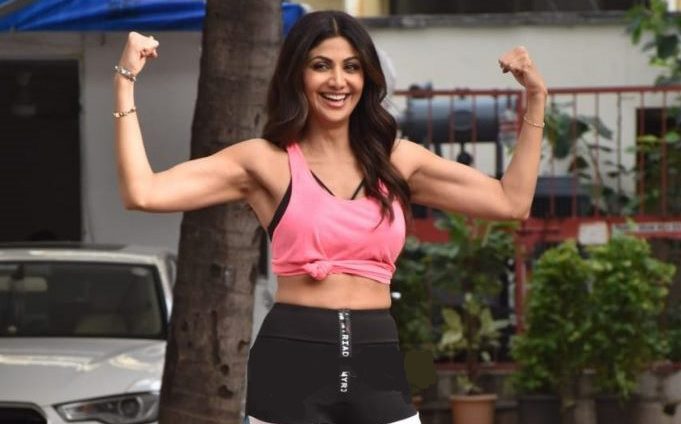 LM NEWS 24
LM NEWS 24
Shilpa Turns Fitness Guru
Struggling to find the motivation to work out? Worry not. Actress Shilpa Shetty's latest Instagram post will provide you with valuable strategies on how to find the motivation to lead a healthy and fit life.
Shilpa took to the social media application on Monday and shared a workout compilation video of herself.
In the clip, she is seen doing several exercise routines, including weight training, cardio, yoga, and pilates.
She also revealed a mantra to have a healthy lifestyle. According to Shilpa, "consistency, dedication, discipline, and effort are the four pillars upholding one's goal of achieving all their dreams."
Shilpa wrote, "Consistency, dedication, discipline, and effort are the four pillars upholding one's goal of achieving all their dreams… including the dream of a healthy and fit body. Modifying your daily habits and switching over to a healthy & regulated lifestyle is a must. Put in the hard work regularly and you WILL eventually see the difference. But, achieving your dream physique isn't the end of the road. You have to be consistent to maintain it."
She added, "Remember that this mantra won't give you instant or quick results, but it'll be absolutely worth the effort you put in over a period of time. Happy Monday!"
Meanwhile, on the work front, Shilpa will soon be making her grand OTT debut with Rohit Shetty's upcoming web series 'Indian Police Force' alongside Sidharth Malhotra and Vivek Oberoi, which will stream exclusively on Amazon Prime Video. The show aims to pay an ode to the "selfless service, unconditional commitment, and fierce patriotism" of police personnel across the country. (ANI)
Read more: http://13.232.95.176/