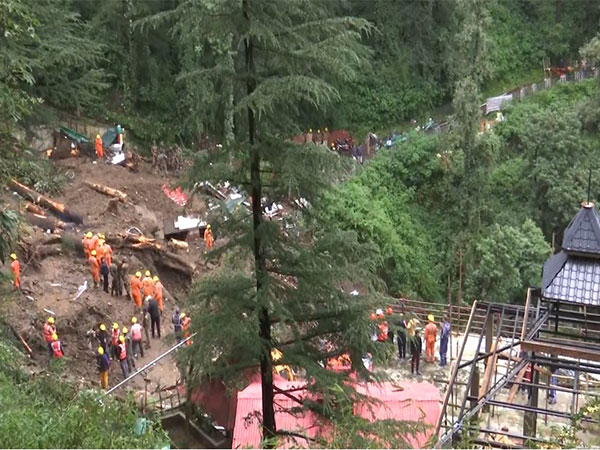 LM NEWS 24
LM NEWS 24
Shimla: Massive Landslide Damages 120-Yr-Old Railway Track
A massive landslide struck Shimla, causing severe damage to a railway track that has stood for over 120 years. The incident occurred on August 15, leaving a trail of destruction in its wake.
Vishal Singh, Section Engineer of Communication at the Kalka Shimla Railways from Solan, provided insights into the scope of the catastrophe.
"We will initiate the process of re-establishing communication within the next 4-5 hours. The connectivity in the Shimla district relies heavily on this track, and the disruption has brought everything to a standstill," Singh explained.
Local resident Neeraj Raj Sharma expressed shock at the unprecedented level of destruction caused by the flash flood resulting from the landslide.
"I have never seen this kind of destruction since my childhood. Trees and water from the upper slopes have obliterated the historic railway track and even the revered Shiv Mandir. There are concerns that 12 to 15 people might still be trapped in the debris, prompting a frantic rescue effort," he lamented.
The magnitude of the damage indicates that the restoration process for the railway track will be an extensive undertaking, requiring significant time and resources, Singh said.
As a short-term measure, authorities plan to temporarily restore connectivity while preparing for the arduous task of rebuilding or renovating the decimated railway track. (ANI)
Read More: http://13.232.95.176/