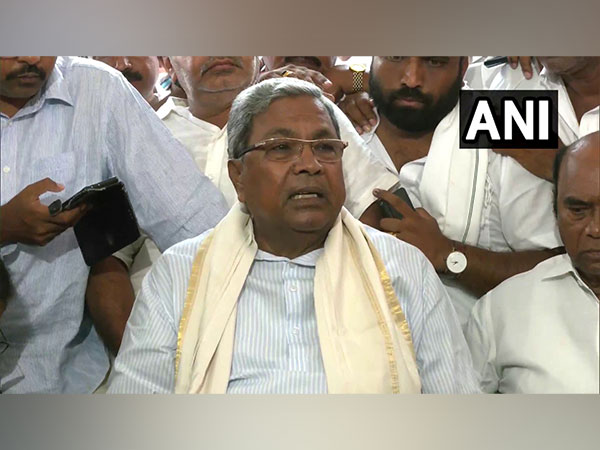 LM NEWS 24
LM NEWS 24
Siddaramaiah To Be Next Karnataka CM
After days of deliberation, Congress on Thursday announced that party leader Siddaramaiah will be the next Karnataka Chief Minister and DK Shivakumar will be Deputy Chief Minister.
Congress general secretary (organisation) KC Venugopal made the announcement at the party headquarters here.
He said Shivakumar will continue as state Congress chief till the Lok Sabha polls. He will be the only Deputy chief minister.
"DK Shivakumar will continue as the PCC president till the end of parliamentary elections. CM, Deputy CM and a group of ministers will be sworn in on May 20," Venugopal said.
He gave the credit for the party's emphatic victory in Karnataka to the people of the state and noted. Referring to Siaramaiah and DK Shivakumar, he said there is desire to be chief minister and "both of them deserve it also".
"I would like to sincerely thank the people of Karnataka for the victory of the Congress and for standing by the party. Our president Khargeji, Sonia Gandhi, Rahul Gandhi, Priyanka Gandhi and all the CMs campaigned extensively," Venugopal said.
"We have a very good chunk of leaders there in our party in Karnataka. Siddaramaiah and DK Shivakumar are dynamic leaders and are an asset for the party. Definitely, everyone has a wish and desire of becoming Chief Minister and they deserve it also, both of them deserve it also," he added.
AICC general secretary Randeep Singh Surjewala, who is incharge of Karnataka, said Rahul Gandhi's Bharat Jodo Yatra laid the foundation of the party's campaign in the state.
A meeting of the Congress legislature party in Karnataka would be held on Thursday evening to formally elect Siddaramaiah as the legislature party leader.
Leaders of opposition parties are expected to attend the swearing-in ceremony.
The decision on the next Karnataka Chief Minister came following days of hectic parleys in Delhi after the newly-elected MLAs authorised party chief Mallikarjun Kharge to choose their leader.
Both Siddaramaiah, a former Chief Minister, and Shivakumar staked their claims to be chief minister.
The party leadership held a series of meetings over the past four days and several formulas were mooted before a decision was arrived.
Congress bagged 135 seats in the May 10 elections to the 224-member Karnataka Assembly ousting the ruling BJP, which got 66 seats while the Janata Dal (Secular) secured 19 seats (ANI)
Read More: lokmarg.com