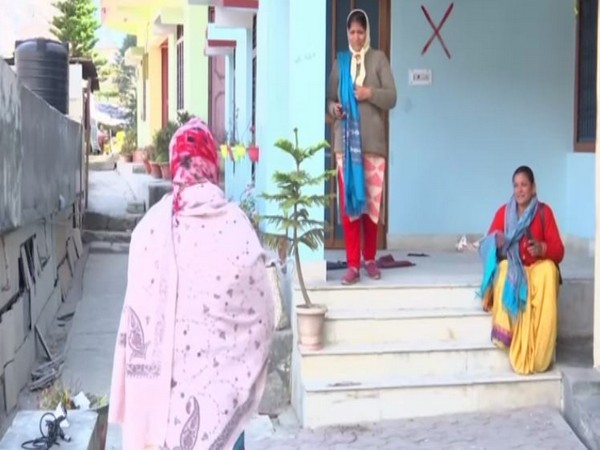 LM NEWS 24
LM NEWS 24
Sinking Joshimath, Locals In Tears Due To Demolition
Joshimath locals broke down on Tuesday as they left their homes that have been marked 'unsafe' by the district administration in the wake of the landslide and subsidence.
The district administration had asked people to vacate the areas affected by subsidence.
As of now, 678 buildings marked have been marked 'unsafe'.
Many have vacated their homes and the evacuation process is still underway. Eight teams of SDRF, one of NDRF, one extra company of PAC, and police officials are present there. If needed, some areas will be sealed, said the Uttarakhand DGP on Tuesday.
"This is my maternal home. I got married at the age of 19. My mother is 80 years old and I have an elder brother. We built this home by working hard and making a living. We lived here for 60 years but it is ending now," said Bindu, a resident.
"I have been living in this house since childhood. The administration has now asked to leave. We are a family of seven-eight members. We are sending our family members to relatives' places. We don't have a place to stay, " said another local.
Minister of State for Defence (MoS) Defence Ajay Bhatt, arrived in Joshimath earlier on Tuesday and met the affected people in the Sunil ward of the holy town.
Bhatt has held discussions with administrative officials at the army base and took stock of the situation in the holy town, which is seen as a gateway to Char Dham's Kedarnath and Badrinath.
The demolition of buildings that have developed cracks in the wake of subsidence will soon begin under the supervision of a team of experts from the Central Building Research Institute (CBRI) Roorkee.
Hotels Malari Inn and Mount View, which have developed more cracks over the last few days, will be demolished on Tuesday, officials said, adding that all residents have been safely evacuated from the 'unsafe zones'.
A team from the State Disaster Response Force (SDRF) has been deployed at the site.
Manikant Mishra, SDRF Commandant said demolition is essential as if these two hotels sink any further, they will collapse.
"So, experts decided to demolish them. CBRI experts will oversee the demolition. They conducted a survey on Monday and will help us with more technical inputs," he added.
A team from the National Disaster Response Force (NDRF) is also on standby to assist the district administration in the demolition work, as and when required. (ANI)
Read more: http://13.232.95.176/