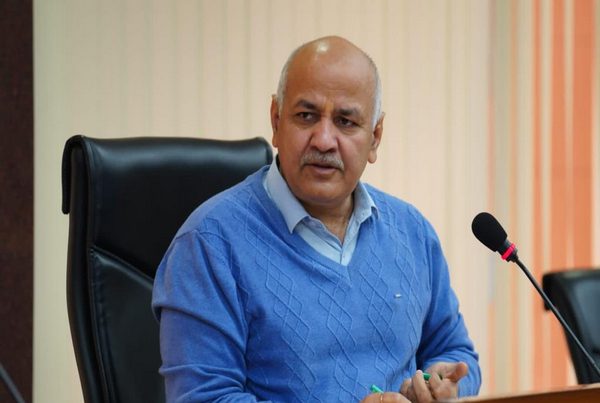 LM NEWS 24
LM NEWS 24
Sisodia Moves Bail Plea In Trial Court
Former Delhi Minister and Aam Aadmi Party (AAP) leader Manish Sisodia, who is presently in CBI remand, moved a regular bail petition in a trial court on Friday.
Sisodia was recently arrested by the Central Bureau of Investigation (CBI) for alleged irregularities in the framing and implementation of the excise policy of GNCTD.
According to the lawyer concerned, hearing on the bail plea will be held on Saturday. Sisodia is also scheduled to be produced on Saturday at the end of his remand period granted on February 27, 2023.
Rouse Avenue Court on Monday while sending Sisodia to CBI remand directed that the interrogation of the accused during the remand period shall be conducted at some place having CCTV coverage in accordance with guidelines laid down by the Supreme Court and the said footage shall be preserved by the CBI.
Special Judge MK Nagpal on February 27, 2023, decided to send Manish Sisodia to CBI remand till March 4, 2023. Sisodia was arrested on Sunday in an ongoing investigation of a case related to alleged irregularities in the framing and implementation of the excise policy of GNCTD.
The court said, keeping in view the facts and circumstances, the accused is being remanded to CBI custody for a period of five days i.e. till March 4, 2023, for his further and extensive interrogation.
The court observed that the accused had joined the investigation of this case on two earlier occasions, but it has also been observed that he has failed to provide satisfactory answers to most of the questions put to him during his examination and interrogation conducted and has thus, failed to legitimately explain the incriminating evidence which has allegedly surfaced against him in the investigation conducted so far.
It is true that he cannot be expected to make self-incriminating statements, but the interests of justice and of a fair investigation require that he should come up with some legitimate answers to the questions which are being put to him by the Investigation officer.
Some of his subordinates are found to have disclosed certain facts which can be taken as incriminating against him and some documentary evidence against him has also already surfaced a proper and fair investigation requires that some genuine and legitimate answers to the questions being put to him about the same are to be found and hence, in considered opinion of this court, this can only be done during custodial interrogation of the accused, noted the court.
During arguments, CBI counsel told the court that the Delhi Deputy CM's custodial interrogation is required for an effective investigation into the case. While seeking five days' remand of Sisodia, CBI said, "Conspiracy was hatched in a very planned and secret manner."
Meanwhile, senior Advocate Dayan Krishnan appeared for Sisodia and opposed the remand application of CBI.
"If someone is not willing to say something, that cannot be a ground for arrest," argued Sisodia's lawyer.
"What should I do with a phone that I changed? I am a minister, I cannot send it to a second-hand shop, it would have important data. CBI confronted me with the material but I did not confess. The remand application says I gave evasive replies. This cannot be a ground for remand. They search my residence on August 19, 2022. I hand over my phone. They called me to join the investigation and I joined. I cooperated," Advocate Dayan Krishnan argued for Delhi Deputy CM.
The CBI on Sunday released a statement on Sisodia's arrests, claiming he was giving evasive replies and wasn't cooperating in the ongoing investigation of the liquor scam case. (ANI)
Read More:http://13.232.95.176/