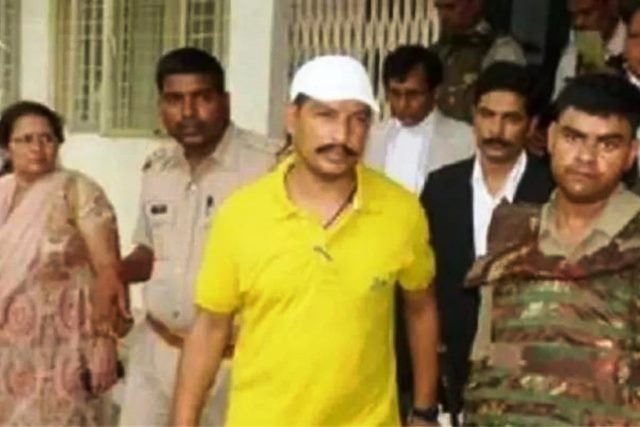 LM NEWS 24
LM NEWS 24
Six Cops Suspended Over Murder In Lucknow Civil Court
As many as six Lucknow police personnel were suspended for negligence, a day after gangster Sanjeev alias Jeeva was fatally shot inside Lucknow court premises, police informed on Thursday.
Deputy Commissioner of Police (DCP) Lucknow Central, Aparna Kaushik, said that the police personnel posted to ensure security in court have been suspended.
"Six police officials have been suspended for negligence, resulting in the murder of gangster Sanjeev alias Jeeva. The police officials posted to ensure security inside the court premises have been suspended," said Kaushik.
Jeeva was fatally shot by a man posing as a lawyer inside the Lucknow civil court premises on Wednesday.
"According to the post-mortem report of gangster Sanjeev alias Jeeva, there were 16 bullet entry and exit points in the body showing that 8 bullets were fired. Six bullets hit his chest and 2 his hand and he was brought dead to Balrampur Hospital," stated King George's Medical University, Lucknow.
Meanwhile, the accused in the daylight murder of notorious gangster Sanjeev Maheshwari alias Jeeva was granted fourteen days' judicial custody on Thursday, police informed.
"Vijay Yadav, the accused in Sanjeev Jeeva's murder was remanded to 14 days of judicial custody," said Special DG Prashant Kumar.
Jeeva was alleged to have been involved with several gangs and carried out several criminal activities for almost three decades.
He is also said to have been a key aide of gangster-turned-politician Mukhtar Ansari. Jeeva emerged as a notorious gangster after the murder of BJP leaders Krishna Nand Rai and leader Braham Dutt Dwivedi and was sentenced to life imprisonment.
In the shooting incident on Wednesday, two police constables and a child also sustained injuries.
After the incident, a three-member Special Investigation Team (SIT) was constituted to probe the firing incident inside the Lucknow Civil Court, the UP Chief Ministers Office (CMO) informed on Wednesday.
"A three-member SIT, including Mohit Agarwal, ADG Technical; Joint CP, Lucknow, Nilabja Chaudhary and Ayodhya IG Praveen Kumar, has been constituted to investigate the incident," read an official statement from CMO. (ANI)
Read More: http://13.232.95.176/