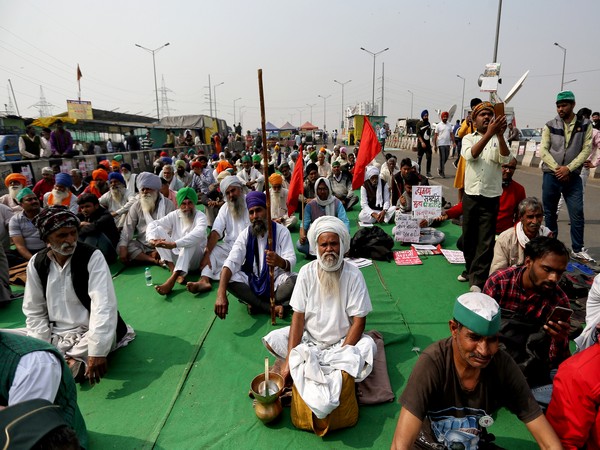 LM NEWS 24
LM NEWS 24
SKM To Hold Nationwide Protests In Support Of Wrestlers
Security was beefed up at Jantar Mantar in the national capital on Sunday after Samyukta Kisan Morcha (SKM) announced that it will hold nationwide protests including in Delhi in support of the protesting grapplers.
Wrestlers have been protesting at Jantar Mantar for over 10 days demanding the arrest of Wrestling Federation of India (WFI) president and BJP MP Brij Bhushan Singh and his sacking from the post in the light of allegations of sexual harassment by the wrestlers.
According to an SKM statement on Saturday, on May 7, several leaders of the organisation from Punjab, Haryana, Delhi and Uttar Pradesh will visit the protest site at Jantar Mantar and extend support to the protesting wrestlers.
Notably, SKM had spearheaded the year-long farmers' protest on the borders of the national capital against the now-repealed farm laws.
On Friday, Haryana Home and Health Minister Anil Vij extended his support to the protesting wrestlers near Jantar Mantar.
Speaking to ANI, the Haryana Home minister said he had complete sympathy and support for the protesting wrestlers.
He even assured the grapplers that he was willing to mediate and hold talks with the government on their behalf.
"This entire matter is now being addressed at the highest level. Since I have also been a sports minister, my sympathies and support are with the protesting wrestlers. If they want me to meditate and talk to the government, I am willing to do so," Vij said.
Moreover, Union Sports Minister Anurag Thakur on Friday said the Delhi Police was conducting an unbiased investigation against the wrestling federation chief and were working to meet the demands of the protesting grapplers.
"A demand had been put forward to form a committee and a panel was constituted. Two FIRs have also been registered by Delhi Police and Supreme Court also gave its verdict. Delhi Police is conducting a fair investigation," the Union Minister said.
The Union Minister said that free and fair elections of the Wrestling Federation of India have been taken into consideration and that the Indian Olympic Association is working towards it.
On Wednesday, the Indian Olympic Association (IOA) president PT Usha met the protesting wrestlers at Jantar Mantar.
On April 23, Bajrang Punia, Vinesh Phogat and Sakshee Mallik returned to the protest site at Jantar Mantar, claiming that six women wrestlers, and a minor, filed a sexual harassment complaint against Brij Bhushan Sharan Singh at Connaught Place Police Station but Delhi Police did not register an FIR. The protesting grapplers also demanded that the Sports Ministry make the findings of the Oversight Committee public.
Delhi Police filed two FIRs on April 28 following the notice by the Supreme Court.
Earlier this year, prominent wrestlers came forward to lead a protest against the WFI chief, following which the Union Ministry of Youth Affairs and Sports announced the formation of an 'oversight committee' to probe allegations against the WFI, Brij Bhushan Sharan Singh and some coaches.
The protesting wrestlers have made it clear that they won't move until they get justice and Brij Bhushan is removed as the WFI chief and put behind bars. (ANI)