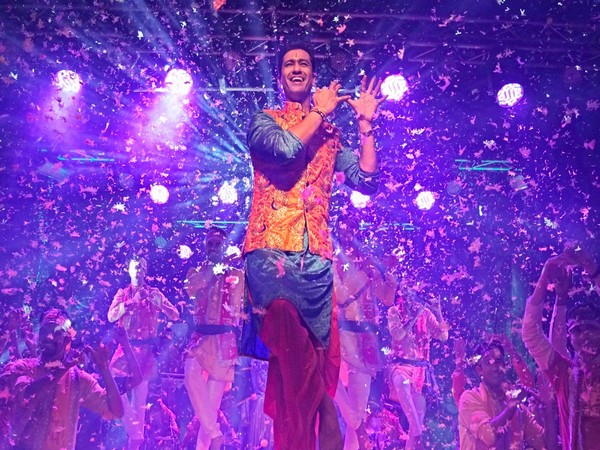 LM NEWS 24
LM NEWS 24
Sleepless, But Loved The Vibe: Vicky On Shooting 'Kanhaiya' Song
Actor Vicky Kaushal's song 'Kanhaiya Twitter Pe Aaja' from 'The Great Indian Family (TGIF)' has got everyone grooving.
Vicky dances his heart out as the local singing sensation Bhajan Kumar in the first song. Surprisingly, Vicky went sleepless for three straight nights to shoot for the song.
"Kanhaiya Twitter Pe Aaja is my entry sequence in TGIF. A massive set was built that replicated a heartland town in India. The environment was infectious, there were countless dancers and crew who added to the vibe. We have constantly shot for 3 whole nights! Yes, I was sleepless, we all were but we were loving the vibe," he shared.
He added, "YRF really mounted Kanhaiya Twitter Pe Aaja to showcase the popularity of Bhajan Kumar in his hometown. My character is a singing icon in his town and the people of this town adore him. The scale of the song had to match the love that the people have for Bhajan Kumar. I had an amazing time shooting this song. I hope that people love this song too and it becomes the song to listen to this Janmashtami!"
Composed by Pritam and sung by Nakash Aziz, Kanhaiya Twitter Pe Aaja has been choreographed by Vijay A Ganguly. The film will be out in theatres on September 22. (ANI)
Read More: http://13.232.95.176/