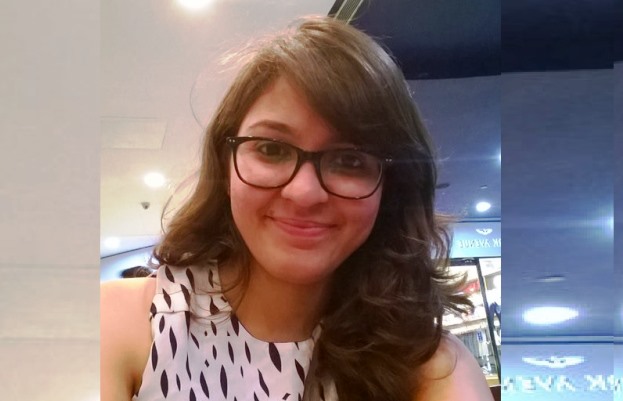 LOK ISSUES
LOK ISSUES
'Slowly The Situation On Ground Is Improving In J&K'
Priyanka Pandita, a 29 year old Kashmiri Pandit, says life of a Jammu-Kashmir citizen has improved marginally since August 5, 2019, when the Centre abrogated Article 370
As someone who belongs to Jammu & Kashmir, we see the world differently and in turn are seen differently by the rest of the country (or the rest of the world). So far there has been no possibility of having a good education or work life in Kashmir and those of us who can move out of the state, do so. But when we go to other states for studies or work, most people see us only as Jammu & Kashmir residents and less as people who have dreams, hopes and aspirations of a better life.
Till Class 12 I lived in J&K, but after that I have lived in Uttarakhand, Rajasthan and Karnataka for higher studies and just shifted to Mumbai post-marriage, but the story was the same everywhere… Kashmir just meant violence and terrorism to other people.
It wouldn't be an exaggeration to say we have had an identity crisis of sorts. There are so many of us who long to be a part of the wider landscape but the goings on in Kashmir for the past few decades had led to more and more isolation of the residents of Jammu & Kashmir… until August 2019, when Article 370 was abrogated. It will now be almost two years to that (in my opinion) momentous day and I feel it is in the best interest of Jammu & Kashmir that it happened.
As far as I can see, the ground reality has changed for the better. I now feel like part of a whole and hopefully it will change for other people as well. Identity of the residents of this region won't be pigeonholed anymore. And it is not just about us Kashmiri Pandits (living in Jammu region) but also many Muslim friends of my father have mentioned how there seems to be more peace around, how the mahaul is more conducive for business and also tourism (of course once coronavirus is under strict control).
The endless curfews, the looming shadow of when violence might erupt, suspension of internet… it was all beginning to take a toll on people who longed for normalcy. Instances of stone pelting have come down. And people have finally begun to listen to each other's point of view. The communication breakdown that had happened is being repaired little by little. Earlier there was no possibility of having deep conversation with fellow Kashmiris on the matter of terrorism or even how the government was faring.
People would get defensive so quickly and a conversation would turn into an argument. All solutions begin with a conversation and now I feel people have begun to talk to each other a little more openly. I have also begun to worry less about my parents and other loved ones who live there, no matter which part of the country I am in.
I believe Covid was also handled well because the Centre was in charge here. In fact there has been less corruption for the past two years as far as I can see. I last visited my family in November, 2019. After that the pandemic meant travelling has been difficult, but I have kept myself updated.
Also, the local leaders whose policies so far reflected only resistance have begun to think of cooperation (even if it is miniscule right now), I feel after they were arrested or put under house arrest.
I feel once the final creases are ironed out (like the restoration of statehood, elections), Jammu & Kashmir will truly be on the path of development. The Taliban's advancement in Afghanistan has rung bells of concern for the subcontinent, but I believe that the strong leadership of the current government will keep them at bay and Kashmir will truly flourish, even if it takes one baby step at a time towards the future.
As Told To Yog Maya Singh