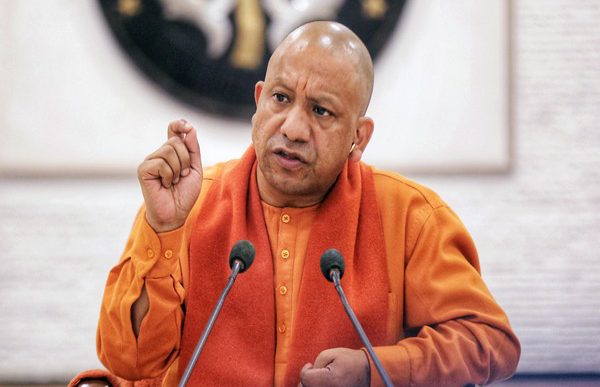 LM NEWS 24
LM NEWS 24
Smooth, Safe Travel Is Every Citizen's Right: Yogi
Asserting that every citizen has the right to a smooth and safe journey, Uttar Pradesh Chief Minister Yogi Adityanath said on Saturday said that it is the responsibility of the government to ensure a safe journey for the travellers.
"It becomes the responsibility of the government to fulfil this right with the utmost sincerity and honesty, considering the trust with which a passenger travels," he said.
Flagging off 93 new Rajdhani bus services and seven regular BS-6 buses, the Chief Minister said, "The statistics of deaths resulting from road accidents are extremely alarming. If we were to present the figures of road accidents for Uttar Pradesh within a year, a horrific scenario would unfold."
"In one year, more lives are lost due to road accidents than COVID-19 has claimed in three years. Road accidents occur and innocent lives are lost due to overspeeding, poor road engineering, or rules violations", added CM Yogi.
He stressed that increasing awareness and obeying the rules of the road can save many lives.
"Every life is precious to us, and it is also an invaluable asset for a family, a society, and a country", Yogi said.
Chief Minister Yogi Adityanath has called for a campaign to increase awareness and prevent traffic accidents and the deaths they cause. He stated that launching a comprehensive awareness campaign to prevent deaths from such accidents would be a national program. The central government and the Supreme Court have also expressed concerns about this issue repeatedly.
He further added, "On this occasion, arrangements should be made to enhance the existing programs of the Transport Corporation in a more effective manner. It should be our goal to provide this type of service to people who want to use the Transport Corporation's buses for public transportation within Uttar Pradesh.
He mentioned that, if required, we must associate private operators with regulations to provide transportation and bus services to every village. If we can provide this facility to every village, it will be convenient for the people, and they will utilize public transport services.
Discussing the increasing demand for electric buses, CM stated that wherever electric bus services have been initiated, there is a new demand among the people.
"We have currently started electric bus service in 10 cities of Uttar Pradesh. Wherever we go, people are requesting us to start electric bus services in their areas as well. On this occasion, I would like to say that the time has come to ensure that bus stations are well-maintained, safe, and our bus services are in line with the demands of the people", he said.
The Chief Minister further asserted that it is not necessary for us to rely solely on government funding to expand the fleet of the Transport Corporation. Our efforts should focus on increasing the existing resources of the Transport Corporation and involving private operators so that every village, every city is connected with excellent bus services. This will not only help in reducing the number of deaths caused by road accidents in Uttar Pradesh but also bring the fatality rate to a minimum level.
Earlier, CM Yogi congratulated the Uttar Pradesh Transport Corporation on completing 50 years of journey. At the beginning of his address, he mentioned that just a few months before independence, on May 15, 1947, a state-owned transportation service was initiated in Uttar Pradesh with the aim of providing smooth and safe travel to people.
This state-owned transportation service eventually progressed into the Uttar Pradesh State Road Transport Corporation on June 1, 1972, becoming the largest unit of public transport in the state with the largest population in the country, said Yogi Adityanath.
On the occasion, the Minister of Transport, Dayashankar Singh, the Chief Secretary, Durga Shankar Mishra, the Chairman of the Transport Corporation, Prashant Trivedi, the Principal Secretary of Transport, Venkateshwar Lu, MD Masoom Sarwar, and other officials from the Transport Department were also present. (ANI)
Read More: lokmarg.com