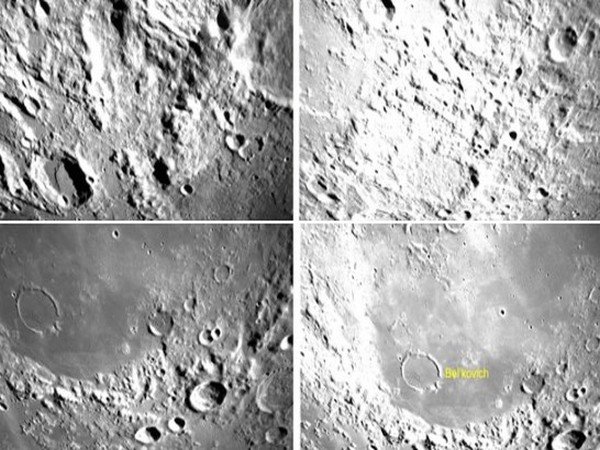 LM NEWS 24
LM NEWS 24
Smooth Sailing Says ISRO As Chandrayaan-3 Gets Closer To The Moon
In its latest update on Chandrayaan-3 soft landing, ISRO on Tuesday said the mission is on schedule and systems are undergoing regular checks.
"Smooth sailing is continuing, The Mission Operations Complex (at ISRO) is buzzed with energy and excitement!" ISRO posted on X, formerly Twitter.
After Russia's Luna-25 mission failed, all eyes will be on India as its Chandrayaan-3 is set to land on the moon on August 23, 2023 (Wednesday), around 18:04 IST.
The live telecast of the landing operations at MOX will begin at 1720 IST on Wednesday. Live actions of landing will be available on the ISRO website, its YouTube channel, Facebook, and public broadcaster DD National TV from 17:27 IST on Aug 23, 2023.
Along with the mission's update, ISRO also released images of the moon captured by the Lander Position Detection Camera (LPDC) from an altitude of about 70 km.
These images assist the lander module in determining its position (latitude and longitude) by matching them against an onboard moon reference map.
On Monday, ISRO released a series of images of the lunar far side area captured by the Lander Hazard Detection and Avoidance Camera (LHDAC). This camera assists in locating a safe landing area — without boulders or deep trenches — during the descent. Also, in a significant development, the Chandrayaan-2 orbiter which was still orbiting around the moon established a two-way connection with the lander module of Chandrayaan-3 on Monday.
Notably, the 'Vikram' lander module of the spacecraft successfully separated from the propulsion module on Thursday, and subsequently underwent crucial deboosting manoeuvres and descended to a slightly lower orbit. The Chandrayaan-3 mission's lander is named after Vikram Sarabhai (1919–1971), who is widely regarded as the father of the Indian space programme.
A GSLV Mark 3 (LVM 3) heavy-lift launch vehicle was used for the launch of the spacecraft that was placed in the lunar orbit on August 5 and since then it has been through a series of orbital manoeuvres been lowered closer to the moon's surface.
It has been a month and eight days since the Indian Space Research Organisation launched the Chandrayaan-3 mission on July 14. The spacecraft was launched from the Satish Dhawan Space Centre in Andhra Pradesh's Sriharikota.
The stated objectives of Chandrayaan-3, India's third lunar mission, are safe and soft landing on the lunar surface, rover moving on the moon's surface, and in-situ scientific experiments.
India will be the fourth country in the world to achieve this feat after the United States, Russia, and China, but India will be the only country in the world to land on the lunar south pole.
Chandrayaan-3's development phase commenced in January 2020, with the launch planned sometime in 2021. However, the Covid-19 pandemic brought an unforeseen delay to the mission's progress.
Notably, the Chandrayaan-1 mission discovered the presence of water on the surface of the Moon, which was a new revelation for the world and even the premier Space agencies like the USA's NASA (National Aeronautics and Space Administration) were fascinated by this discovery and used the inputs for their further experiments. (ANI)
Read More: http://13.232.95.176/