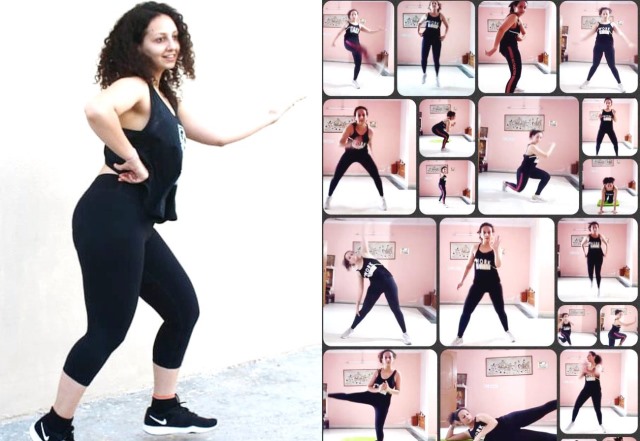 LOK ISSUES
LOK ISSUES
'Some Work From Home, I Workout From Home'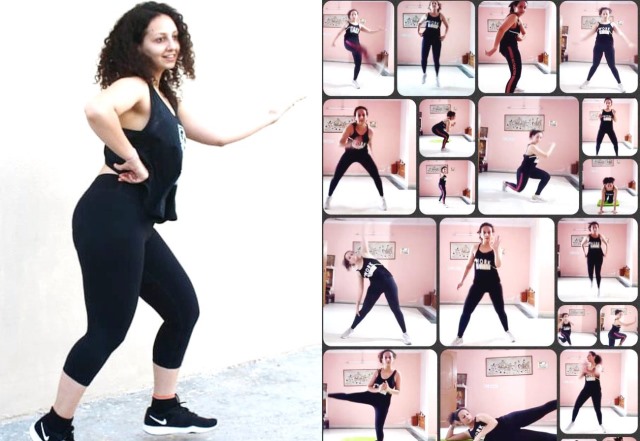 Pranjali Bhu, 29, a Jaipur-based Zumba instructor, did not stop sweating even when all fitness centres had to close down due to Covid-19 pandemic. Her story
I was always inclined towards dancing since childhood; I even hold a degree in Kathak. But Zumba caught my attention seven years back, in 2013, when I was overweight and was trying every possible workout. For me, Zumba worked wonders as I shed 20 kg. This played a key role in finding my sweet spot in Zumba. I got training and then got myself licensed to become a professional Zumba instructor.
I am licensed multiple forms of Zumba, such as toning, aqua, strong, core, glute training and more. I started taking Zumba classes six year ago with my studio in Jaipur, Abhikalp Dance and Fitness Studio.
The classes had to be paused as Covid-19 started seeping into our lives and fitness centres had to down shutters. But fitness does not know any bounds. Just like any entrepreneur would do, I decided to talk to my students if they would like to 'workout from home' along with 'work from home'.
Their zeal to do it online was infectious. It enthused me, and without much ado, I started the online session on Zoom, immediately after the lockdown was announced. Earlier it was a party in the studio, and now it's a virtual party. In terms of challenges, for some specific classes, people do not have special equipment at home. So, I made them use water bottles and towels, easily available at every house, for strength training classes.
To my surprise, the students are just loving virtual classes as they loved studio classes.
Amidst such a pandemic, it is really important to keep ourselves fit, both physically and mentally. And that is why my students are loving the idea of virtual classes. Just like a studio, we also talk and discuss besides doing Zumba sessions. Sometimes, it is about diet, sometimes about forms of Zumba, sometimes it's just motivation and other wellbeing practices.
Since the lockdown, I do two batches a day, and the number of students are growing. Each batch has 20-25 women. Earlier my classes had women from Jaipur, now there are students from Gurugram, Mumbai, Chennai, Indonesia, and London. It is really good to see the growing awareness of fitness amongst women. No matter how busy they are, the students also take out time for my classes regularly and that is motivating.
The Covid-19 had put a spotlight on how people have begun to feel stressed and unhealthy. Some of the common Coronavirus-related concerns are irregular dietary habits leading to higher calorie consumption, body aches due to long sitting hours, mental stress, depression, anxiety and so on. The 'immunity' is playing a major role in this situation as well. This is now the time when people should make fitness a lifestyle.