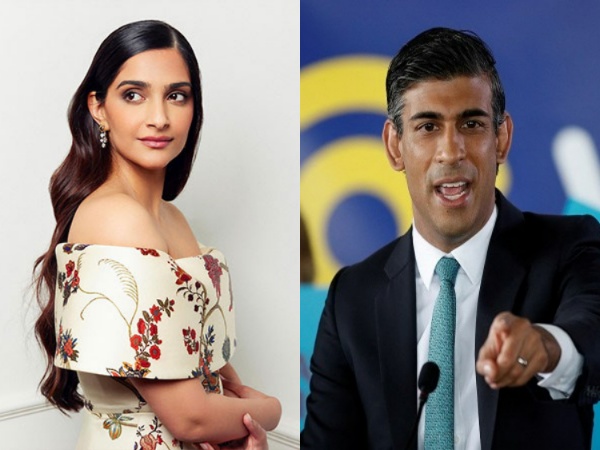 LM NEWS 24
LM NEWS 24
Sonam Invited For Sunak's Reception To Mark UK-India Week
Actor Sonam Kapoor has been invited by the Prime Minister of the United Kingdom, Rishi Sunak to a special reception to celebrate UK-India week 2023, as per a source.
The reception will be hosted by Rishi at his official residence and office in 10 Downing Street, and is a part of India Global Forum's flagship event UK-India week, which is being held from June 26-30 in London.
Sonam will be attending the reception on June 28th to represent India and its cultural influence globally.
UK-India Week 2023 is the 5th iteration of IGF's flagship event, a weeklong programme that seeks to honour and strengthen the longstanding partnership between these two countries by providing a platform to spotlight crucial topics, including politics, trade, business, sustainability, inclusion, and innovation.
Earlier in May, Sonam also performed at King Charles III's coronation concert.
Sonam took centre stage at the Coronation Concert as she introduced various choir performers of the Commonwealth. Her piece served as a prelude to the inspiring virtual choir performances by the Commonwealth, made up of choirs, solo artists and duos from the 56 Commonwealth countries.
Sonam also introduced Steve Winwood, who performed a modern version of his iconic song 'Higher Love' accompanied by a 70-piece orchestra.
She began her speech with 'Namaste'. She was introduced as one of the biggest actors in Bollywood. The 'Khoobsurat' actor emphasized the diversity of the Commonwealth during her spoken word performance. She also elucidated upon the oneness that binds the diversity of the nation.
"Our Commonwealth is a union. Together, we are one-third of the world's people, one-third of the world's oceans, and one-third of the world's lands. Each of our countries is unique, and each of our people is special but we choose to stand as one. Learning from our history, blessed by our diversity, driven by our values and determined to build a more peaceful, sustainable and prosperous place where every voice is heard, " Sonam Kapoor said in her speech.
Meanwhile, on the work front, she will be now making her grand comeback to the movies with the film 'Blind'.
Helmed by Shome Makhija, the film will stream on the OTT platform Jio Cinema from July 7. (ANI)
Read More: http://13.232.95.176/