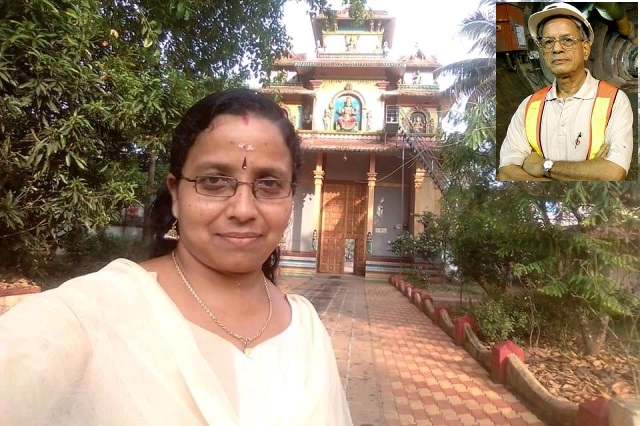 LOK ISSUES
LOK ISSUES
'Sreedharan's Entry Into Politics Is A Boon For Kerala'
Anjali Bhaskar, 37, from Kottayam, Kerala, feels E Sreedharan's entry into politics can be a game-changer for the state. She stresses that right candidates matter more than the party in Assembly elections
E Sreedharan is the pride of both Kerala as well as India. He has given India a long-lasting legacy that will be remembered for ages. He made public transport easy and accessible and he has shown that he has public interest at heart and also that he executes those public interest works in the easiest, quickest and most efficient way possible. So, personally I am happy that a person with such a level of commitment, discipline and dignity has joined politics.
He is 88, but I believe it's not his physical age that we should be looking at; we should recognise his mental contributions, his troubleshooting methods that can improve people's lives. In an age when even political rallies have been digitised (hologram technique), he wouldn't have to get out of the comfort of his home to interact effectively with people (at least during campaigning). And after campaigning also, he can definitely find digital methods to serve people easily. Also, he is really fit for his age physically.
BJP has broken its own rule of not allowing people above 75 to be a part of active politics in Metro Man's case but we believe we can work around some rules when it comes to exemplary people, whose dedication to the nation is well known. I also believe E Sreedharan's entry into politics will change the way the wind is blowing in Kerala. So far BJP hasn't managed to make inroads into the state.
Post retirement, Mr Sreedharan has spent a lot of time living in Kerala and he understands local issues. Even though he will be an MLA if he contests elections and Rahul Gandhi is an MP from Wayanad, Kerala, it will affect both the parties.
I feel it is my duty to choose the right leader. I am very happy with the leadership style of Narendra Modi at the Centre and even Mr Sreedharan has proven leadership qualities. The same Indians, who do not follow rules of hygiene and queuing outside, follow all the rules once inside the Metro.
However, when it comes to local issues, I don't see the party per se as much as I see the candidate in question. An even if an individual's work hasn't been up to the mark, I see whether their intention and communication was good. Communication is very important in running a local body, town, city, state and country. And even the family. In Assembly Elections you also have to see how candidates communicate and coordinate with their party members as well as members from other parties.
I voted during the Kerala local body elections in December, even though Covid-19 thread was looming. And I will again vote during Assembly Elections without fear (of course with precautions). If we choose the right leaders at every step from local elections to Lok Sabha Elections, we can handle issues like the pandemic and other important issues more effectively.