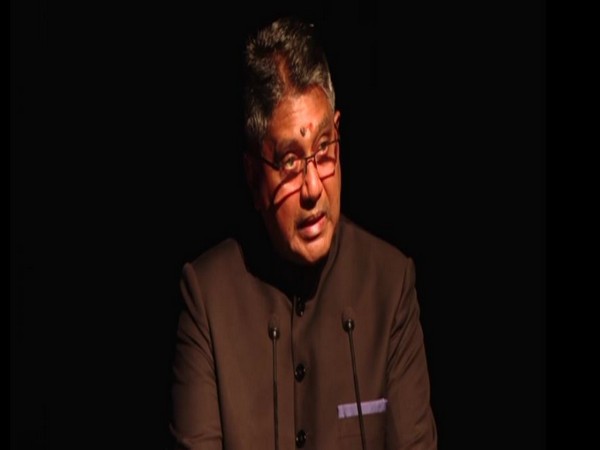 LM NEWS 24
LM NEWS 24
Sri Lanka Thankful To India For Jaffna Cultural Centre: Northern Province's Governor
Governor of Sri Lanka's Northern Province, Jeevan Thiagarajah, on Saturday said Sri Lanka is thankful to the government and people of India for the Jaffna Cultural Centre.
"We are grateful to the government and the people of India for this endowment. It reaches out and connects with the world of art," Thiagarajah said at an event marked for the dedication of the Jaffna Cultural Centre to the people of Sri Lanka.
Built with an Indian government grant, the centre will stand as a symbol of the growing bilateral and developmental ties between New Delhi and Colombo.
The event was also attended by the Union Minister of State (MoS) for Information and Broadcasting L Murugan who is on a four-day visit to Sri Lanka from February 9-12.
The governor during his address said that the Jaffna cultural centre connects with Sri Lanka's rich regional history which celebrates art, faith and culture. "We have many architectural works from many cultures in the region," he said.
"The government is currently designing a visa regime for people of Sri Lankan origin overseas to enable seamless, sustained access and presence. The region has several overseas cultural influences. The spiritual links aren't mistakable," the governor said.
He said that people from Sri Lanka travel to India to tax into opportunities in Tamil Nadu, Gujarat, Karnataka, and Telangana for market access.
Located next to the iconic Jaffna Public Library, the Jaffna Cultural Centre will be the tallest building in Jaffna town. The centre was conceived as a reconciliation project and is primarily aimed at expanding cultural infrastructure for the people of Northern Province and help them reconnect with their cultural roots as well as to the rest of the country while rejuvenating the ancient cultural heritage of Jaffna.
The centre is equipped with state-of-the-art facilities that include a museum on two floors; an advanced theatre-style auditorium for more than 600 people, a single-storeyed learning tower, and a public square which could also act as an amphitheatre, among others.
It also has a temporary exhibition gallery (air-conditioned), an open exhibition gallery, a gift shop, museum stores and workshop, a 100-seat conference facility, a cafeteria, a multi-media library, lecture rooms, studios, and gallery spaces.
The Memorandum of Understanding for the construction of the Jaffna centre was signed on June 9, 2014. Following its construction, the facility was virtually inaugurated during the visit of External Affairs Minister Dr S. Jaishankar to Colombo in March 2022. (ANI)
Read More:http://13.232.95.176/