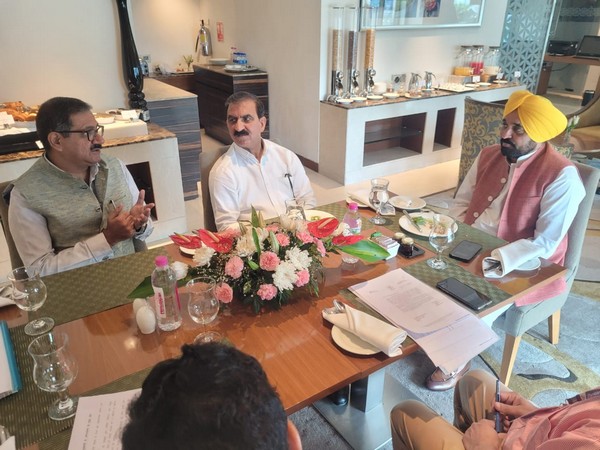 LM NEWS 24
LM NEWS 24
Sukhu Meets Mann, Discusses Key Developmental Issues
Chief Minister Of Himachal Pradesh, Sukhwinder Singh Sukhu met Punjab CM Bhagwant Mann on Tuesday in Punjab's Amritsar.
Both the leaders held talks on key issues concerning the state of Punjab and Himachal Pradesh. The meeting also targeted the key developmental concerns of both states.
The meeting was attended by other leaders of both parties.
Earlier on Monday, Himachal CM attended the famous Attari-Wagah Border beating retreat ceremony with his Punjab counterpart and Delhi Lieutenant Governor VK Saxena.
"The Indian Army and paramilitary forces have kept the integrity and sovereignty of the country intact by sacrificing their lives when the Nation needed them the most to safeguard the country," said Himachal CM.
Sukhu also distributed sweets to the Jawans who participated in the ceremony between the thunderous applause by the people gathered on the occasion to witness the same. He also encouraged the Jawans for their commitment and valour and for the impressive show.
Dr Atul Fulzale, IG Jalandhar range BSF and a Himachal IPS cadre officer, welcomed the Chief Minister on the occasion and presented him with a sapling. (ANI)
Read More: https://lokmarg.com/