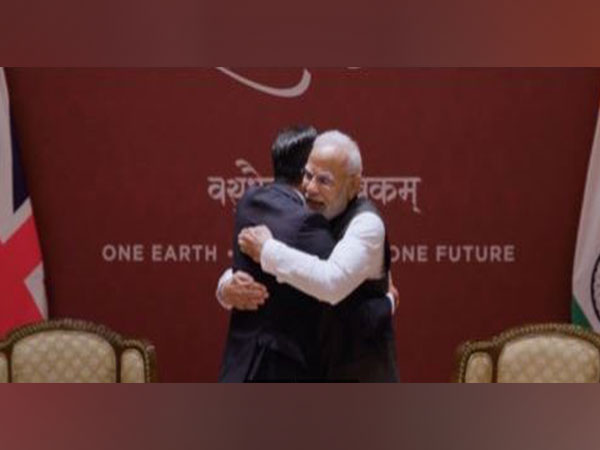 LM NEWS 24
LM NEWS 24
Sunak Calls India Visit For G20 Important
As the G20 Summit culminates, British Prime Minister Rishi Sunak calls the visit to India "important" and shared some glimpses of his two-day visit on social media.
Sharing the video on his social media 'X', he stated, "An important trip to India for the G20, delivering for the UK on the world stage."
In the video message, he highlighted Russian President Putin's absence in the G20 Summit, and said that "Isolation is the policy that Vladimir Putin has chosen."
"Global issues matter. They impact all of us. We saw that during Covid and we have seen the devastating consequences of Putin's illegal invasion of Ukraine, both on the Ukrainian people and the rise in global energy prices. But we are under no illusion these issues can't be solved in isolation. Isolation is the policy that Vladimir Putin has chosen, ripping up the Black Sea Grain Deal, which has provided a lifeline for millions," the message said.
Along with the videos of his meeting PM Modi, he added that although Putin was not there at the G20 to face the world but we were there to address some of the biggest issues in the world.
"Putin wasn't at the G20 to face the world. But we were, working with our allies, our partners from around the world to address some of the biggest challenges that we face. Stabilising the global economy, isolating Putin and strengthening our international relationships. And by doing that, delivering the jobs, growth and security that the British public rightly expect from their Prime Minister," he added in the video.
The video shared on his social media also showed the moments of joy he shared with other world leaders. He further shared a glimpse of his meetings held with global leaders.
Sunak departed on Sunday after attending a successful G20 Leaders Summit in New Delhi.
Sunak who arrived in the national capital on Friday, accompanied by wife Akshata Murty also offered prayers at the BAPS Swaminarayan Akshardham temple before paying his respects to Mahatma Gandhi at Rajghat.
Earlier on Friday, Sunak had in an interaction with ANI called himself "a proud Hindu" and said he wished to visit the Mandir during his stay in the capital.
During the G20 Summit, the UK PM has called on leaders to work together ahead of the COP28 Summit this December to both reduce their countries' own carbon emissions and support vulnerable economies to deal with the consequences of climate change.
The UK has led international efforts to help developing countries tackle climate change, including by pledging to spend 11.6 billion pounds on international climate finance between 2021 and 2026.
In a significant announcement, the UK PM also announced a USD 2 billion to the UN-backed Green Climate Fund – the biggest single funding commitment the UK has made to help the world tackle climate change. (ANI) 
Read More: http://13.232.95.176/