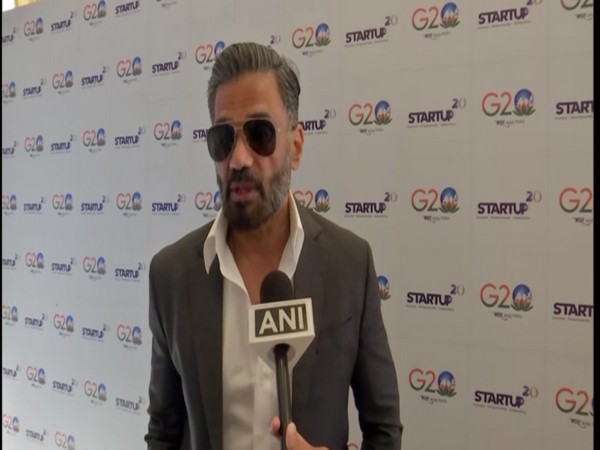 LM NEWS 24
LM NEWS 24
Suniel Lauds Modi For Startup20 Initiative
Bollywood actor Suniel Shetty is the latest one to congratulate PM Modi for taking the initiative of Startup20, which is India's innovation to the G20 movement.
Speaking to ANI exclusively at 'Inception Meet of Startup20', Hyderabad on Sunday, Suniel said, "Kudos to our honourable Prime Minister, G20 Sherpa Amitabh Kant and the entire G20 management for this initiative."
Suniel added, "It's a beautiful platform. I am proud of it. We always wanted a platform like this, something we can call our own. Over the last few years, I have interacted with many young entrepreneurs. They have sharp minds."
The Startup20 aims to develop a global narrative for supporting startups and facilitating synergies among startups, corporations, investors, innovation agencies, and other key ecosystem stakeholders, according to an official release of Startup20 PRO.
G20 Sherpa Amitabh Kant said, "The Startup20 is India's innovation to the G20 movement. That is because of our Prime Minister Narendra Modi's belief that the world needs digitisation. It needs young energy and dynamism. It needs technological leap-frogging."
According to G20 Sherpa, they will also discuss the "digital public structure where public tracts were created and privates sector innovated further" and how India was able to use digital identity, data empowerment or bank accounts to drive a huge amount of payments. (ANI)
Read more: http://13.232.95.176/