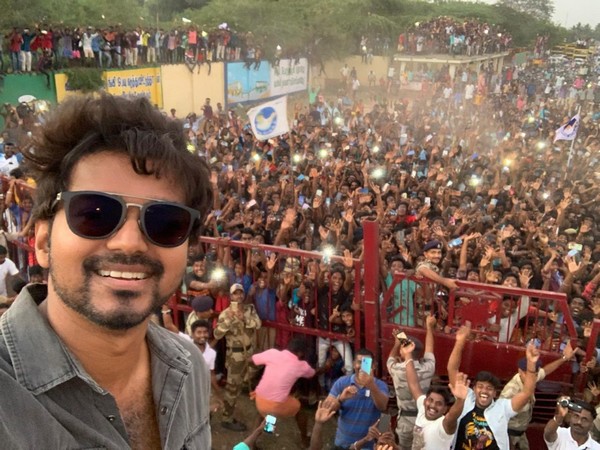 LM NEWS 24
LM NEWS 24
Superstar Vijay To Launch 'Thalapathy Vijay Institute' On July 15
South superstar Vijay is about to start the 'Thalapathy Vijay Institute' through his Thalapathy Vijay Makkal Iyakkam, a fan-club-turned-welfare-organisation from July 15, officials said on Friday.
According to officials, the actor is ready to start the 'Thalapathy Vijay Institute' across 234 constituencies in Tamil Nadu from July 15, which is also the birth anniversary of former Tamil Nadu chief minister Kumaraswami Kamaraj, popularly known as Kamarajar.
According to sources, Vijay's initiative is aimed at helping provide education to poor students.
Officials added that the actor's social schemes were gaining currency by the day.
Earlier, in June, packed theatres, giant cake-cutting ceremonies and feeding of the poor in Madurai marked the 49th birthday celebrations of one of the most popular actors in the Tamil cinema industry.
Speculations around Vijay's foray into politics intensified days after he felicitated toppers of class 10 and 12 board exams from all the districts of Tamil Nadu.
His fans, who gathered in numbers at a private theatre in the Kalavasal area of Madurai, cut a 50 kg cake along with the theatre staff.
The cake was inscribed with a message saying, "Vijay will rule Tamil Nadu in 2026".
The actor's fan club also arranged distribution of food to the poor and needy across Madurai. The fans gifted free notebooks, pens and pencils to the students.
Also, as part of the event, a special screening of actor's blockbuster 'Master' was also arranged in theatres across the district, drawing his fans in huge numbers at Madurai cinemas.
Earlier this month, Vijay attended an event at Chennai's RK Convention Centre where students, who ranked in the top-3 in the class 10 and 12 boards, gathered. He distributed cash prizes, and certificates to them.
In a brief address at the event, the actor emphasised the importance of engaging in friendly discussions and urged caution in using social media platforms. He also emphasised the need to be vigilant as voters.
"In this age of information, a lot of the news that are in the public domain are dake. Do be fake news peddlers on social media," the actor said, urging students to also read books and be informed about luminaries such as Dr BR Ambedkar, Periyar, and Kamarajar.
Earlier, the actor distributed free food to the poor and needy on May 28, World Hunger Day, across Tamil Nadu through his Vijay Makkal Iyakkam, officials said.
Joseph Vijay Chandrasekhar, better known as Vijay or Thalapathy, is one of India's highest-paid actors in India and has appeared on Forbes India's Celebrity 100 list seven times.  (ANI)
Read More: http://13.232.95.176/