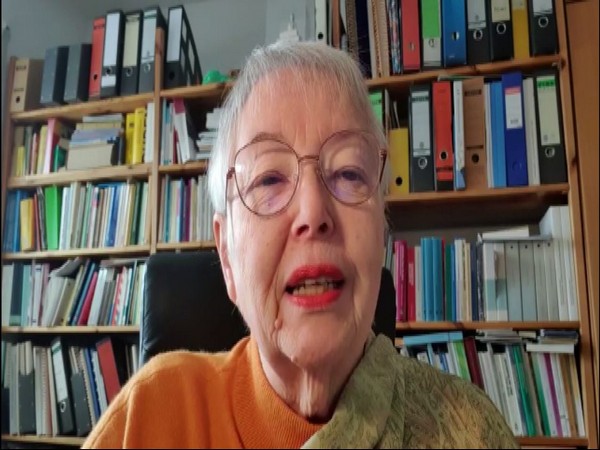 LM NEWS 24
LM NEWS 24
Support Me In Repatriating Netaji's Last Remains From Taiwan: Prof. Anita Bose
As Netaji Subhash Chandra Bose's 126th birth anniversary was celebrated on January 23, his daughter Dr Anita Bose Pfaff on Monday requested all Indians to help in repatriating Netaji's last remains from Taiwan.
"I request all Indians to support me to repatriate Netaji's remains," Dr Anita Bose Pfaff said while speaking to ANI.
"It is very unfortunate that he could not live to see free India. At least it would be a great substitute if his remains eventually could return to his motherland," she added.
"And in that way, I support all men and women in India and invite them to participate in it," she added.
She requested and invited all Indians to come forward and participate in helping her in repatriating Netaji's last remains to India, his motherland.
"He (Netaji) could not set foot in free India. I wish at least his remains return to his motherland and find a final resting place. Documentation is proof that he died on August 18, 1945, in a plane crash in present-day Taiwan. I hope his ashes are brought back to the country," added Netaji's daughter when she spoke to ANI back in September 2022.
Netaji's daughter also said while speaking to ANI on Monday that it was his (Netaji Subhash Chandra's) dream that men and women of all castes and social strata lived equally in the country.
She said he can be honoured by putting up impressive statues, and naming islands for freedom fighters. She added, "If we are able to do that(gain equality), then that would be the greatest honour to him".
"His only aim was to see a free India, he sacrificed his personal life and ultimately his own life for this goal. Countrymen will pay him for his sacrifice," Dr Anita Bose Pfaff said.
She said that he can be honoured by putting up impressive statues, and naming islands, she further added that all that would make her happy but each and every human being should help each other for the betterment of each other's lives.
Prime Minister Narendra Modi named the 21 largest unnamed islands of Andaman and Nicobar Islands after Param Vir Chakra awardees in a ceremony on Monday on the occasion of Parakram Diwas.
PM Modi also unveiled the model of the National Memorial dedicated to Netaji to be built on Netaji Subhas Chandra Bose Dweep, earlier known as Ross Islands. Union Home Minister Amit Shah was also present at the ceremony in Andaman and Nicobar Islands.
"This land of Andaman is the land where the tricolour was hoisted for the first time. Where the government of independent India was formed for the first time. Today is the birth anniversary of Netaji Subhash Bose. The country celebrates this day as Parakram Diwas, PM Narendra Modi said on Monday on the occasion of Parakram divas and Netaji's 126th birth anniversary. (ANI)
Read more: http://13.232.95.176/