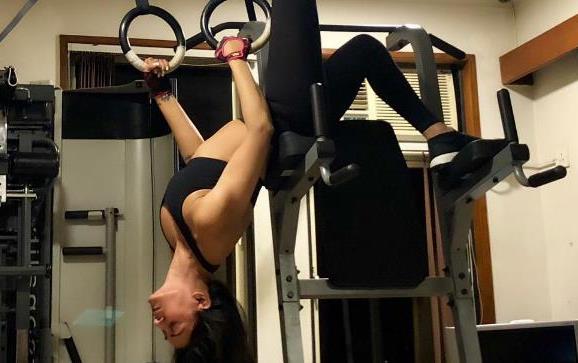 LM NEWS 24
LM NEWS 24
Sushmita Sen Returns To Gym After Heart Attack
A week after she suffered a heart attack, actress Sushmita Sen has resumed working out on her cardiologist's advice.
Taking to Instagram, Sushmita wrote, "#wheeloflife..cleared by my cardiologist…stretching begins!!! What a feeling!!!#oneweek #slowandsteady #breathe This is my 'Happy Holi'…how was yours? I love you guys!!! #duggadugga #yourstruly."
She also shared a picture of herself from workout session.
Sushmita's post garnered several likes and comments.
"So relieved to see you back queen!! Don't push too much… Start slow and then go up yeah.. Much love and prayers to make that heart stronger," a fan commented.
"Genuinely glad to see you sharing this and previous posts. I cannot even begin to imagine how scary it all must have been for you," another one wrote.
Last week, the Aarya star shocked everyone by revealing that she had suffered a heart attack.
"Keep your heart happy and courageous, and it'll stand by you when you need it the most Shona" (Wise words by my father Subir Sen). I suffered a heart attack a couple of days back…Angioplasty done…stent in place…and most importantly, my cardiologist reconfirmed 'I do have a big heart,'" she wrote in her post.
"Lots of people to thank for their timely aid and constructive action…will do so in another post. This post is just to keep you (my well wishers and loved ones) informed of the good news …that all is well and I am ready for some life again," she added.
A few days later, she went live on Instagram and informed that she had 95 per cent blockage in main artery.
Wishing Sushmita a speedy recovery. (ANI)
Read More:http://13.232.95.176/