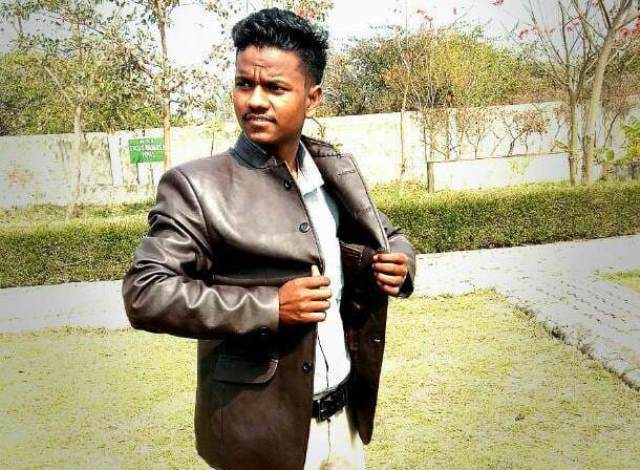 LOK ISSUES
LOK ISSUES
Swachh Bharat – 'It's A Great Initiative'
<![CDATA[
Pankaj Kashyap, a 21-year-old student in Uttar Pradesh, says in spite of all its shortcomings, Swachh Bharat must be pursued more vigorously in the next five-year term of Narendra Modi government.
I have mixed reactions regarding the Prime Minister's Swachh Bharat Abhiyan. On one hand, I am happy that we can now avail the benefits of having a toilet in our own house but on the other the government hasn't put much thought into handling the water shortage problem, especially in the summer.
We have to lift heavy buckets and carry water to the toilet every time we need to use it. We do not have tap water supply to the washroom. So, it gets especially difficult for the elderly and children. In nearby villages, people got toilets constructed in the backyard or a little away from their homes as they consider it unhygienic or unholy to have a toilet inside the house. Carrying buckets in such households is more troublesome.
In rainy season, when the ground is slippery, holding one's balance with filled buckets can be risky for women, children, the elderly and the sick. I feel that whenever a government introduces a new scheme, they should look at every aspect of it and make it fool-proof.
They can do this by involving citizens in policy making. A panchayat-level meeting can be organized to take inputs from people. Besides, the topography as well as the natural resources of a place should be kept in mind. Just construction of concrete structures isn't enough. Such toilets only jack up numbers in government registers, not add to people's convenience.
Our toilet had got constructed within 15-20 days of applying for it but it wasn't a smooth process. As soon as the grant to build the toilet was sanctioned, the village pradhan took a commission of ₹2, 000; we had to get the construction done by the remaining ₹10, 000. That did affect the quality of the structure. But then, no commission means no toilets. And we are happy to see one in our house. Post many toilets in our village, one can see a change in streets. Earlier, children could be seen squatting at drains as they could not go out to the fields. Use of personalised toilets has helped a great deal in maintaining better hygiene.
However, I do not see any improvement when it comes to public utilities. Toilets in trains, at bus stops or other public places remain as unworthy of use as ever. Nobody thinks about the next person coming in to use the facility. I wish the government did something about that too.
Personally, I have tried to bring about small changes regarding cleanliness. I try to make people aware of the menace of spitting paan and guthka. Once a place has guthka stains, the area by default becomes a dumping zone. I also take care to never litter while travelling as well as segregate waste into bio and non-biodegradable waste while I am at home. I make it a point to be part of a few cleanliness campaigns as a citizen volunteer. And I believe this behavioural change in me came from the Swachh Bharat campaign. I strongly feel despite all its shortcomings, Swachh Bharat must be more vigorously pursued in the next five years of Modi government.