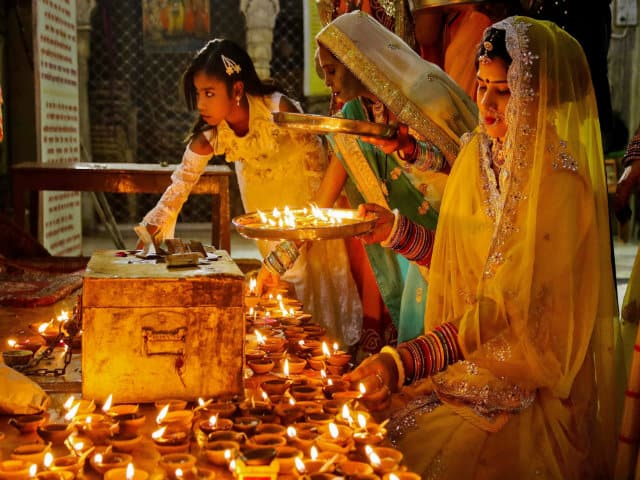 Women light earthen lamps at Ramchandra Temple on the occasion of Diwali festival, in Jaipur, on Wednesday.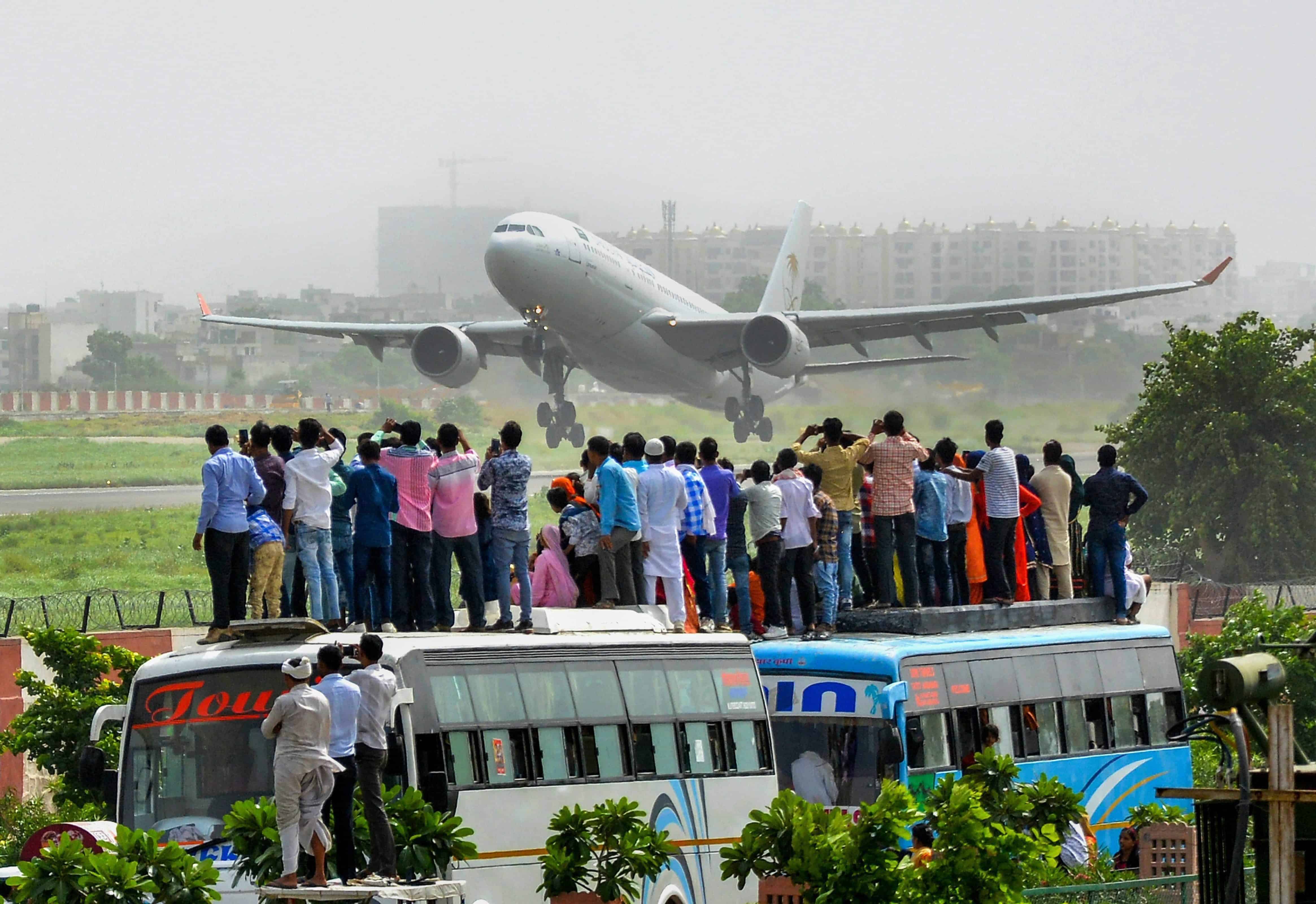 People look on as a flight consisting of Haj pilgrims take off, in Jaipur on Thursday. The word Haj means "to intend a journey" and the pilgrimage is a demonstration of the Muslim people's submission to Allah.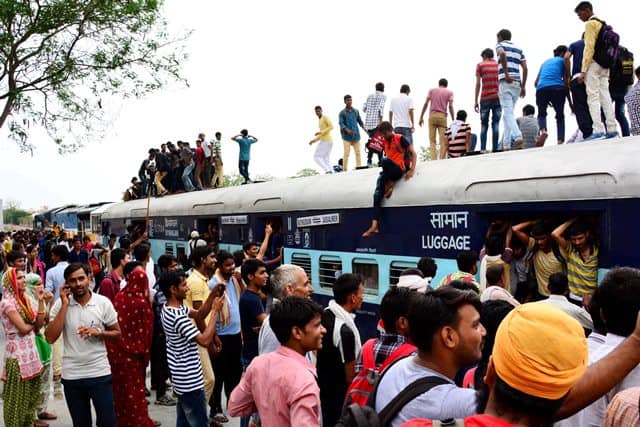 People travelling on the roof of an overcrowded passenger train to appear in the Police Recruitment exam, at railway station in Jaipur on Saturday.